9 Ways to Have A Clean Home All the Time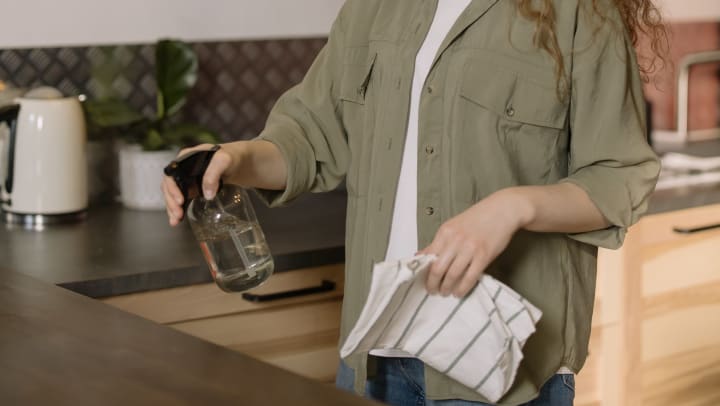 You may think it is quite impossible to keep your home clean all the time, especially if you have a busy schedule. Keeping a home clean all the time can be tough and time consuming. However, it is not impossible. This article will walk you through 9 quick and easy ways to do it. Follow this routine and you'll have a cleaner home in no time.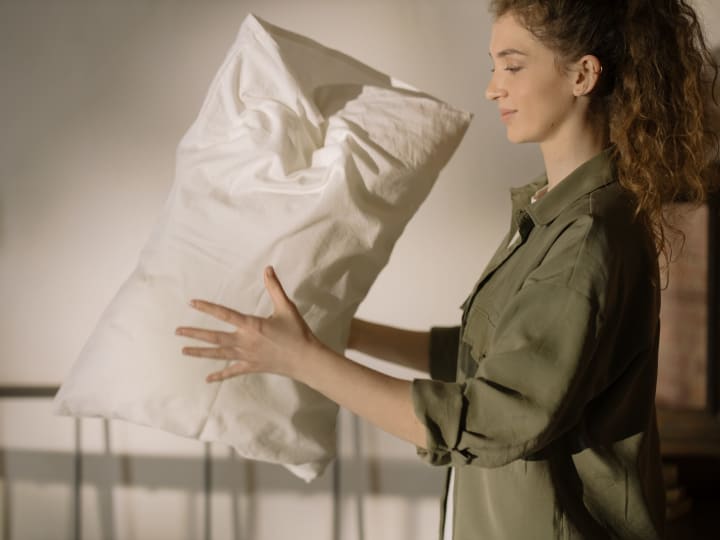 1. Make the Bed
The best and proper way to start your day is by making your bed once you are up. If you leave your bed unmade and untidy, your whole room will look messy even if it is clean. Making your bed will help you keep every other thing tidy and will give you good cleaning habits. Be sure to clean your sheets and comforter regularly.
2. Clean Your House as You Go
Cleaning your house as you go is a good way to keep your home clean all the time. You can follow this tip by cleaning as you cook and throwing out empty packets and scraps as you use them, to name a few examples. If there is any dirt in the toilet, spray it with a cleaner and then flush it down. It only takes a minute to do so. For the shower, simply spray it down and give it a short scrub either before or after you go in the shower. Clean up messes as they happen and make it a mission to reduce clutter as you go. Remove items and return them to their exact spot after use.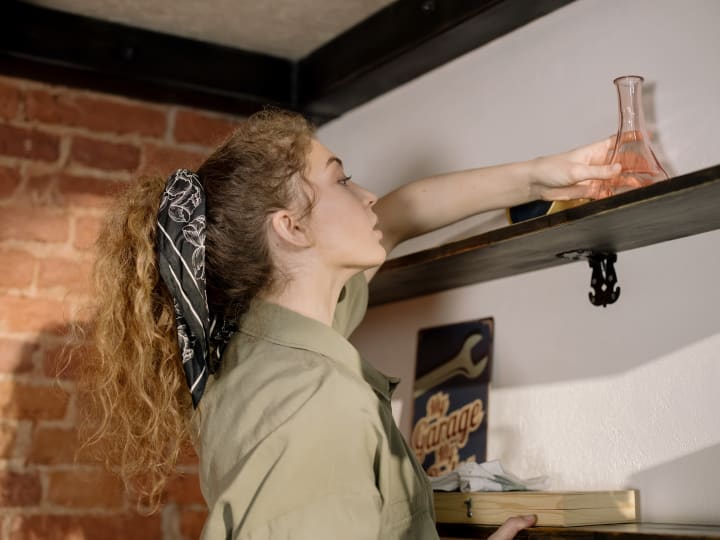 3. Have a Place for Everything
Items in your home should have their own place or spot, as it is a good way to ensure that there is nothing in the way. There should be a rack for shoes, storage for dishes, and storage for seasonal clothes. Laundry should be in one spot. If everything has a specific place, it's very easy to use items and return them instead of tossing them anywhere. If you lack storage space, you can easily create one yourself or get cupboards and drawers to help for easy storage. If you need a bigger space, you can always find a storage location near you.
4. The One Minute Rule When Cleaning
Some household chores and tasks seem to always be unending. There are always clothes to fold, dishes to wash, floors to mop, and so on. However, the one-minute rule of cleaning can help you live a more organized life at home. According to the rule, if a task can be done in a minute or less, you should do it immediately instead of procrastinating. Your tasks won't add up. You can hang clothes immediately, put shoes in their rack as you pull them off, etc.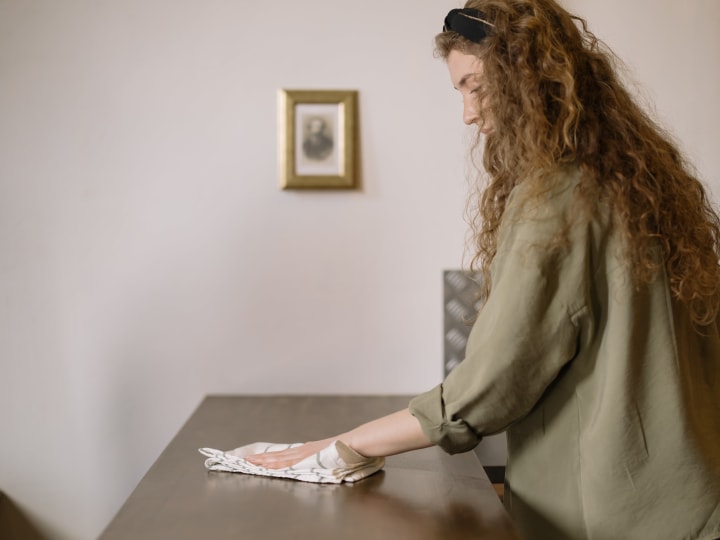 5. Clean your Kitchen While you Cook
This will simply keep your kitchen in a good state all day long and you'll have less of a mess when you use it the next time. Tips to clean your kitchen while you cook every day include: washing your used dishes and putting them away to dry, wiping the counters, sink and faucet, and cleaning any spills as you go. It goes on to mean that you shouldn't leave your kitchen untidy until the next morning. At the end of the day, you can do a bigger clean up by replacing dirty rags with clean ones and sweeping your kitchen floor. Once you step into your kitchen the following day, you'll be happy to start fresh and not have to clean up yesterday's mess.
6. Do One Room At A Time
While cleaning your house, avoid cleaning in bits. This means that you should clean the sitting room and not move to the bedroom without completing the former. A room-by-room cleaning checklist can be handy to make sure you don't forget anything. In essence, you should do one room at a time. If it's your bedroom you're starting with, clean and finish that spot. This will prevent you from wasting time running back and forth, and having to do extra work. When you have the right tips and tricks to declutter fast, it just gives you more time to go on with your day. Start with a room and devote your time to it before moving on to the next.
7. Make Use of Doormats
Everyone knows what doormats are and what they are used for. However, not everyone has them in their homes. Doormats are very essential in keeping your home clean all the time and you should make use of them. For one thing, they act as a barrier from outside dirt. Of course, doormats are used for wiping and cleaning your feet before going into the house. If you have a carpet, it is also really important to clean your carpet every once in a while.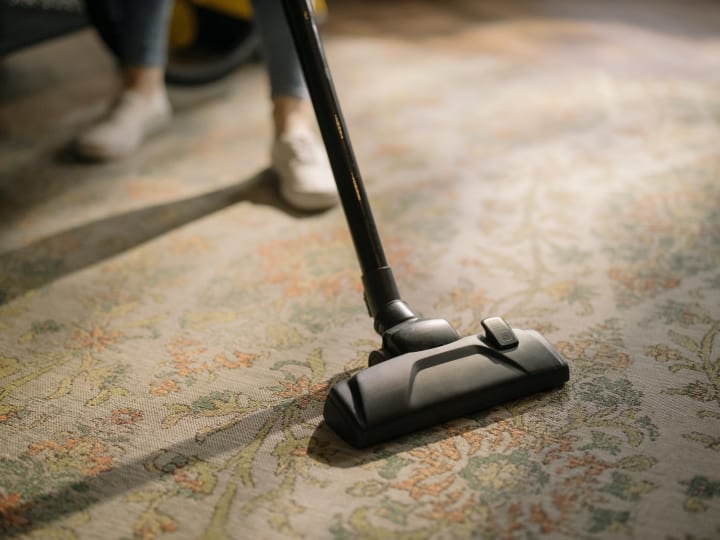 8. Stick to a Schedule
The state of your home will tell you how your brain works. You should dedicate about 10 to 15 minutes every day to clean your home. It should be your power clean concept and you should follow it as a schedule. You can allocate tasks to specific times or routine and start doing them every day. Before you know it, you'll get used to it.
9. Delegate Tasks
If you have a large house, delegating tasks is a great way of ensuring that your house is clean all the time. By delegating, the burden of tasks and chores is placed on more than just you. It will also speed up the entire cleaning process. If there are kids at home, they should be given tasks they can handle. Delegate tasks like cleaning their rooms, washing their dishes after eating, and putting away their shoes. For more time consuming cleaning tasks, you can get help from a cleaning company that you can trust in your area.
Conclusion
A clean house is great for your mental health. If you have a routine of cleaning your home regularly, you will have good air quality and will be less stressed. More so, your home will always look inviting and welcoming. And don't forget, renting a storage unit is also a great idea to help with decluttering. In fact, Apple Self Storage is recommended by MovingWaldo as a trustworthy storage company in the Greater Toronto Area.
This article was contributed by MovingWaldo.

MovingWaldo is Canada's #1 Free Moving Concierge Service. Since 2016, they've helped millions of Canadians tackle moving tasks in minutes. They care to take the stress away from moving by offering free tools, tips and tricks and referral of service providers that you can trust. MovingWaldo is everything moving under the same roof.
---
Looking for more tips? Check out our other blogs:
---
Please visit our Storage FAQ page for more information about Storage Units. Storage Units in Toronto, Halifax, and Over 30 Other Locations Across Canada. Apple Self Storage has 36 storage unit facilities across Ontario and Atlantic Canada. Our facility managers provide friendly, personalized advice to help you pick the right self storage solution. Our flexible plans offer the perfect solution for personal, student and business needs. At Apple Self Storage you can be sure satisfaction is always 100% guaranteed. For more information click here to contact us or call 1-866-417-1005 to find your storage solution today.
More From Apple Self Storage