10 Outdoor Home Improvements That Won't Break Your Budget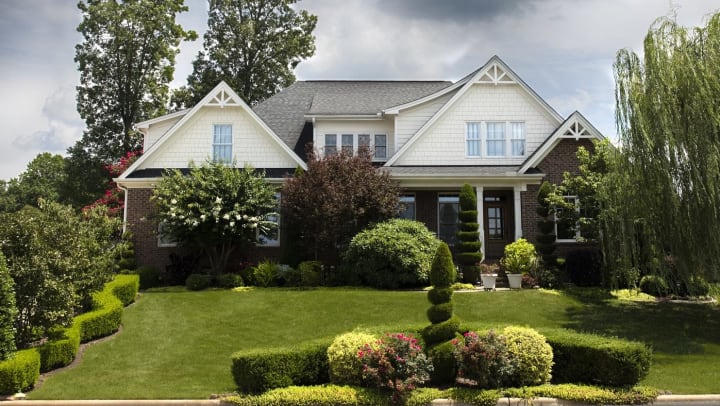 Warm weather is the perfect opportunity to work on the outside of your home. If you're tired of looking at the same drab entryway or looking to make some upgrades to attract home buyers, why not take care of some of those outdoor home improvements while the weather is nice?
Doing some simple and affordable updates can change the entire look of your home for the better and add value. It's a great feeling when you just love the look your home gives off.
You don't need to spend a lot in order to improve your curb appeal. Here are 10 outdoor home improvements anyone can easily do that won't break your budget.
1. Paint the Front Door
Adding a fresh coat of paint is one of the easiest ways to give your home a new look. Using a contrasting or bright colour will give your home personality and make it stand out.
2. Dress The Front
Use wreaths, carpets, plants, a bistro table or a floral arrangement to create a warm and welcoming entrance. Change up decor depending on the season, and you'll have a beautiful entranceway you won't tire of. Even something has simple has upgrading the design of your house numbers can add an entirely different feel.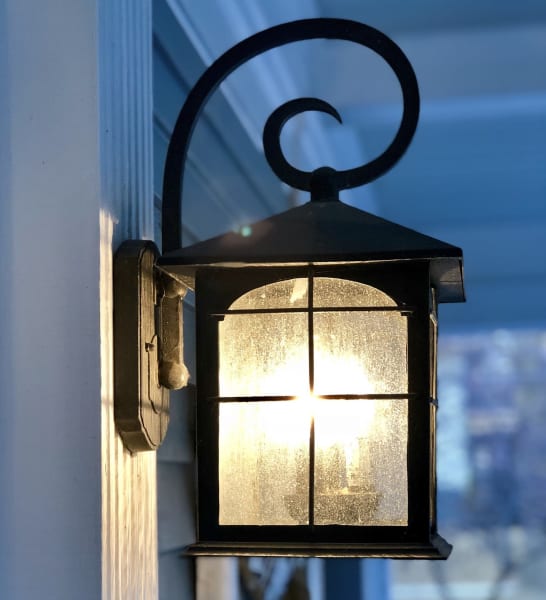 3. Change Light Fixtures
If your home still has the original builder's lighting that looks generic and cheap, replace them with some new outdoor lighting that gives off more personality. Spray painting fixtures is another alternative to giving outdated fixtures a new look.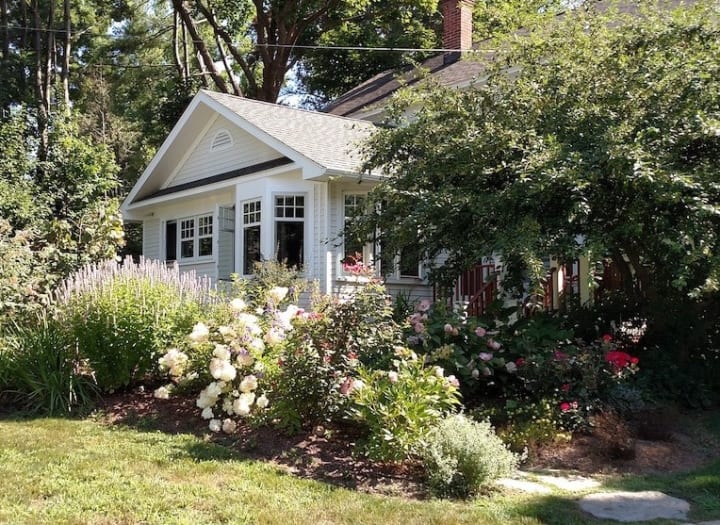 4. Add Plants
Plants, such as flowers or trees, are a great way to add some natural colour and life to the outside of your home. They are also great as a focal point to draw attention away from areas that you aren't able to change right away.
5. Clean Windows
This one sounds really simple, but clean windows can make a world of difference. Take some time to clean both the inside and outside of all your windows. There are a ton of great DIY window cleaners that will leave them sparkling and streak-free. Getting rid of all the built up dirt will make your windows look brand new.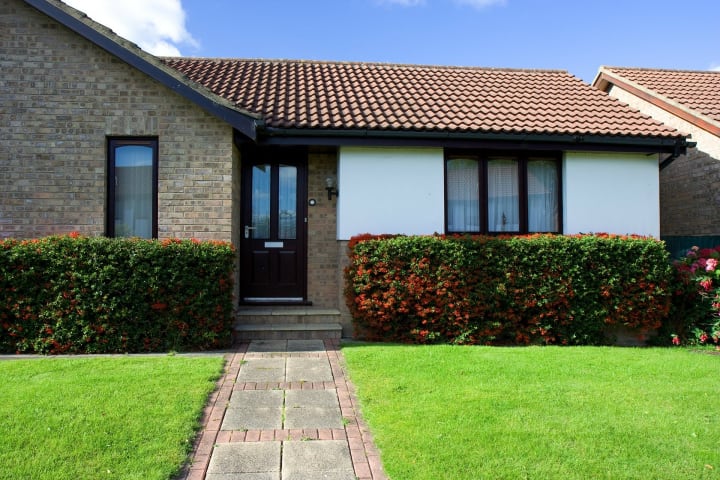 6. Boost The Lawn
Unkept and dead grass can make the outside of your home less appealing. Make sure to mow, edge, weed, and fertilize your lawn. It doesn't need to be perfectly bright green, but it should be tidy and look like you care about your lawn. Trim trees and shrubs to make sure nothing looks out of control or takes away from your home.
7. Power Wash
It's amazing what a difference simply washing away dirt will do. You can rent a power washer or if you plan on doing it more often, buy one. It may be more expensive upfront, but will pay off for the amount of uses. Take a power washer to your porch, windows, deck, walkway, etc. Everything will look clean, fresh, and almost like new.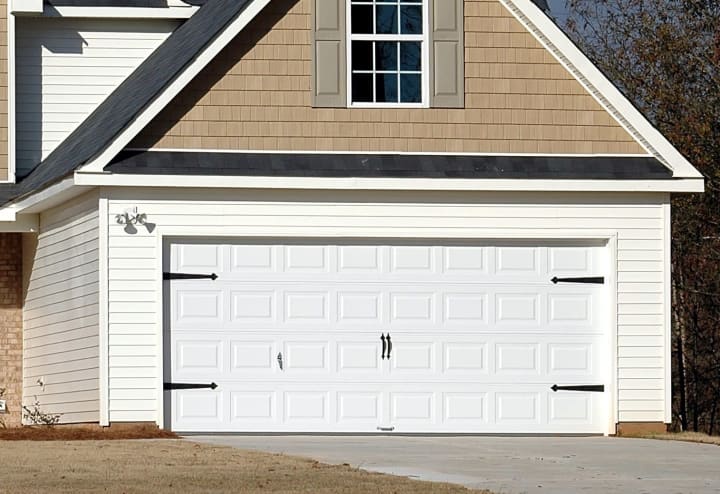 8. Upgrade the Garage Door
The garage door your home came with is probably looking a bit plain and drab. Replacing it with a brightly coloured or well designed door can do a lot for the appearance of your home. This might be one of the more costly home improvements on this list, but is definitely worth the upgrade.
9. Maintain Your Deck
Maintaining your deck is key to backyard appeal. Doing a bit of work each year can save on a very big overhaul in the end. Replace any boards that are falling apart and seal and/or stain your deck every few years to keep it looking vibrant and new. The same applies to a patio; keep it clean and address any problem areas as soon as you can.
10. Swap Out Hardware
You probably change the locks whenever you move into a new home, so why not upgrade all the hardware on the outside of your home. Handles, screen doors, shutters, garage details, and hinges on gates can all be swapped to something more appealing and eye catching. It's a small detail, but can make a big difference.
The next time there's a nice sunny weekend, take a look at the outside of your home from a distance and make a list of the items you'd like to improve. You'll definitely be able to update some of those items affordably.
Looking for more tips? Check out our other blogs:
---
Please visit our Storage FAQ page for more information about Storage Units. Storage Units in Toronto, Halifax, and Over 30 Other Locations Across Canada.
Apple Self Storage has 34 storage unit facilities across Ontario and Atlantic Canada. Our facility managers provide friendly, personalized advice to help you pick the right self storage solution. Our flexible plans offer the perfect solution for personal, student and business needs. At Apple Self Storage you can be sure satisfaction is always 100% guaranteed. For more information click here to contact us or call 1-866-417-1005 to find your storage solution today.
More From Apple Self Storage