25 Clutter-Free Gift Ideas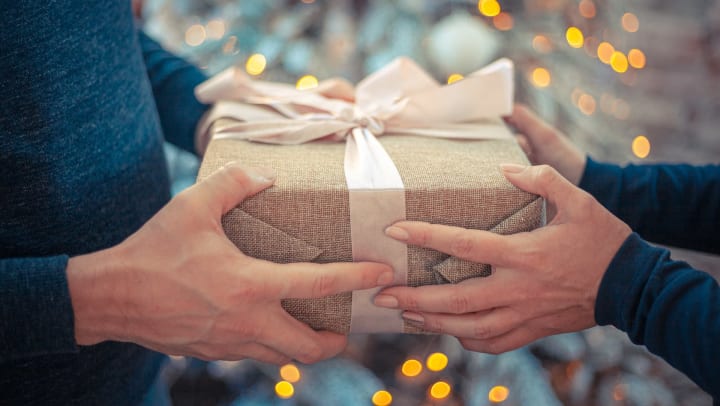 Thinking of the perfect gift can be difficult. Maybe the person you're planning on giving a gift to already has everything you can think of, maybe they don't have enough room for more material items, or maybe they live a minimalist lifestyle. If you're still looking for a gift, especially one that won't create clutter, this might just be the perfect list of items for you.
Here are 25 clutter-free gift ideas:
Experiences
Concert Tickets
Sports Game Tickets
Movie Passes
Escape Room
Restaurant Card
Give the gift of an experience that someone may not typically purchase for themselves or that they would enjoy. Have they been looking forward to seeing an artist? Is there an amazing sports match-up they would die to see? Do they enjoy escape rooms with their friends? The list is endless for the types of experiences that could be gifted. Think of an experience that the person you are gifting to has been raving about, and see if you can turn that into their holiday gift.
Classes
Cooking
Dancing
Music
Master Class
Painting
Know someone looking to gain a new skill? Why not gift them a class for something they want to master. Plus if you're gifting for a couple it's the perfect gift for them to learn new skills together. It could be a new hobby, something they love to do, or maybe they are even looking to take some courses to help them on their career path.
Time
Babysitting
House Cleaning
Massage
Manicure/Pedicure
Lawn Services
What's the one thing you can never get back? Time! Give the gift of time back or the gift of spending time together. If someone spends a lot of time cleaning their home or tidying up the yard, why not hire someone else to do it for them so they have a break and can focus on using their time for something more important?
Memberships
Amusement Park
Zoo
Art Gallery
Museum
Aquarium
Many great attractions and places to visit offer memberships or passes so patrons can visit more than once. A great gift if someone enjoys visiting a museum or amusement park frequently.
Consumables
Fruit Basket
Flowers
Coffee/Coffee Gift Cards
Local Foods
Food Subscription
Food or coffee lover? Get a gift basket or edible item that can be consumed quickly. Food subscriptions are another great option for those who may not have the time to plan out meals. Or get a unique local food item that may have never been tried before.
This list only touches on some clutter-free gift ideas to consider, but there are many more great gift ideas to add. Although giving such a gift isn't traditional for everyone, it will be just as well-received, especially if a person has limited space.
If you need extra space this holiday season, why not look into a storage unit. Our staff can help you find exactly what you need. Plus until December 24th customers can take advantage of Santa's Secret Storage. Gifts can be shipped to any of our locations and we will store them for you cost-free.
For more tips, check out our other blogs:
---
Please visit our Storage FAQ page for more information about Storage Units. Storage Units in Toronto, Halifax, and Over 40 Other Locations Across Canada. Apple Self Storage has 40+ storage unit facilities across Ontario, Manitoba and Atlantic Canada. Our facility managers provide friendly, personalized advice to help you pick the right self storage solution. Our flexible plans offer the perfect solution for personal, student and business needs. At Apple Self Storage you can be sure satisfaction is always 100% guaranteed. For more information click here to contact us or call 1-866-417-1005 to find your storage solution today.
More From Apple Self Storage