5 Ways Storage Units Can Help Transform Your Home for the Holidays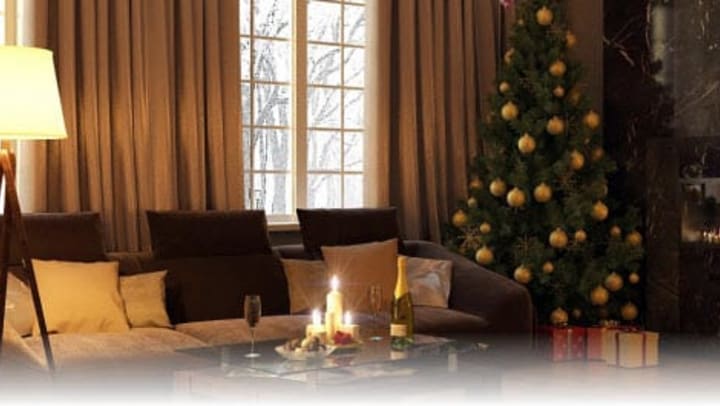 This time of the year, interior design magazines and websites are bursting with all kinds of inspiring ideas for absolutely gorgeous holiday home decor. But to make your home look as truly magical as you'd like, you probably need to clear some space to set up all your festive finery. That's where a self-storage unit can help. By renting a storage unit, you can quickly declutter your home and make your dream holiday theme come to life.
Here are some easy ways to fill your home with the holiday spirit:
1. Keep holiday gifts a surprise!
If you don't want family members ransacking the house looking for their presents, why not tuck gifts safely away in a storage unit. It's the perfect, pre-Xmas hiding place. If you love buying your gifts online, then check out the Santa's Secret Storage program at Apple Self Storage available at participating locations. Get your items shipped to us and we'll sign for your deliveries. Then you can pick them up at your convenience during our business hours. No more worries about missed deliveries or a package getting stolen from your front porch. We'll keep your online shopping items safe (and secret) until you're ready to collect them. Best of all, it's completely free until December 24th!
2. Declutter to decorate
To free up space for all your holiday home décor, rent a small storage unit. You can rent a 5×10 or 10×10 unit and store out-of-season décor items and extra furniture. Swap out some artwork and an armchair for a holiday wreath and the Christmas tree. Declutter your entrance way, living room, family room or spare rooms to make space for festive events. Storage units are a safe, convenient and affordable holiday helper.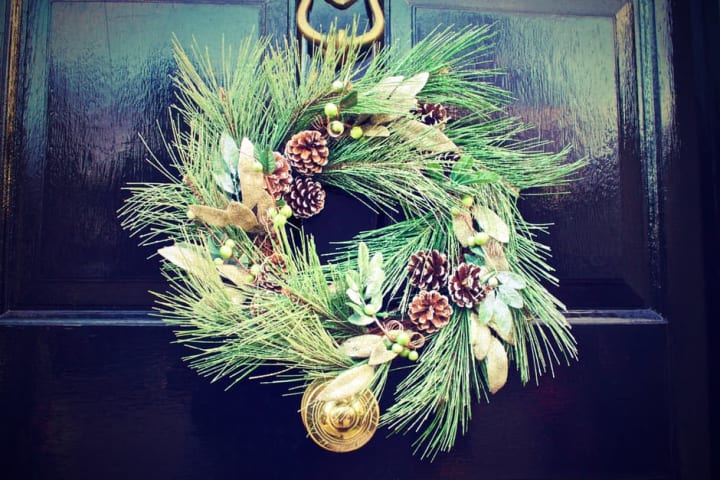 3. Clear space for out-of-town guests
If you're expecting a guest, you may want to transform an office or extra room into a temporary guest room. Store whatever you don't need in a storage unit and then move it back when your guest leaves.
4. Set up a holiday wrapping headquarters
Pick a room or corner in your home to clear away and move in a holiday wrapping station! You can use a self-storage unit to store away the items in your den turned holiday wrapping station, or use it as your holiday wrapping headquarters. If there's enough room in your storage unit, set up a table inside and stock it with all the holiday wrapping supplies you'll need. Then you can wrap and store your holiday gifts all in one place … away from prying eyes.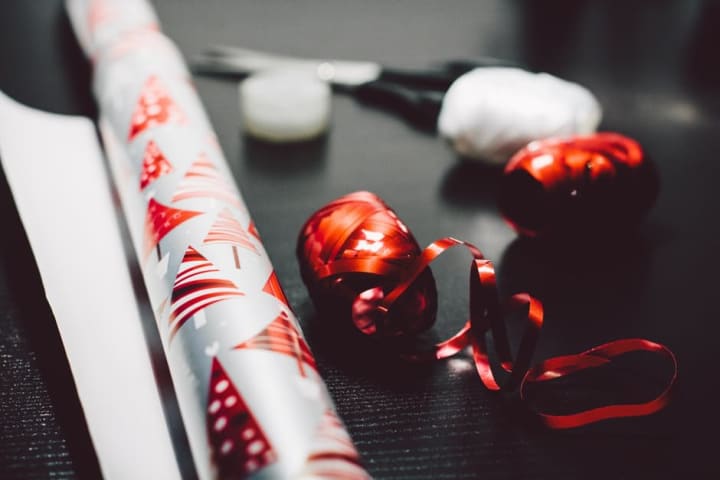 5. Store seasonal décor year round
After the holidays are over, why not put all your holiday décor in one easy-to-access storage area? A self-storage unit is a convenient place to store holiday items, such as decorations, an artificial tree, themed tableware, wrapping supplies, decorations, lights, etc. Mark clearly what's inside each box and it will make setting up your holiday décor that much easier next year.
Looking for more holiday tips? Check out our other blogs:
---
Please visit our Storage FAQ page for more information about Storage Units. Storage Units in Toronto, Halifax, and Over 30 Other Locations Across Canada. Apple Self Storage has 36 storage unit facilities across Ontario and Atlantic Canada. Our facility managers provide friendly, personalized advice to help you pick the right self storage solution. Our flexible plans offer the perfect solution for personal, student and business needs. At Apple Self Storage you can be sure satisfaction is always 100% guaranteed. For more information click here to contact us or call 1-866-417-1005 to find your storage solution today.
More From Apple Self Storage