Apple Self Storage Sponsors Tee Off For Hospice 2021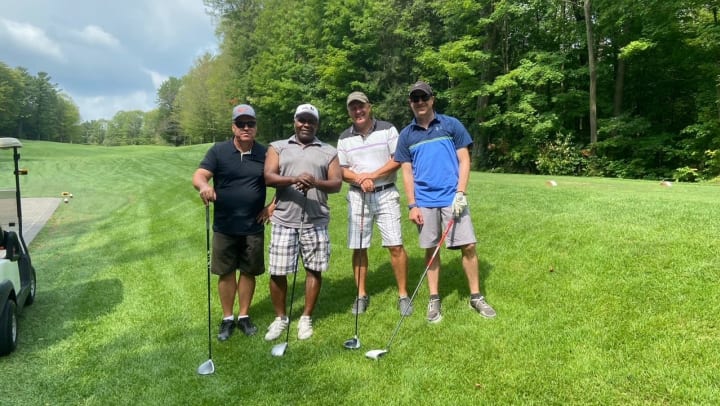 Each year Margaret Bahen Hospice and Doane House Hospice hold an annual golf event to raise funds for essential hospice care services. Golf enthusiasts across York Region attended the event to help support the cause through some exciting rounds of golf.  The day was filled with laughs, smiles, and many amazing golf swings.
Apple Self Storage was thrilled to take part in the Tee Off for Hospice as the trailblazer sponsor of the event. Apple Self Storage Being loves being a part of the event each year as it allows them to take part in and support the community, as well as help with additional fundraising needed to provide important hospice care to those who need it.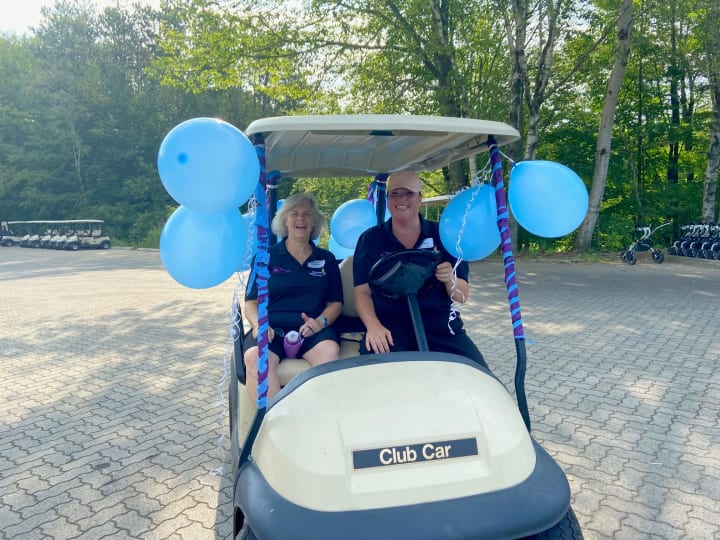 The Margaret Bahen Hospice expressed their excitement with the event turn-out and all of the support received:
"It was so exciting to be able to see our supporters in-person on August 26th. It was a hot one… but a good time seemed to be had by all those in attendance.
We have raised just over $48,000 so far of our $50,000 goal for this event! The funds raised will allow us to continue providing essential hospice palliative care services to York Region community members at the time they need it most.
#GolfYourWay vouchers are available if you'd like to squeeze in a round of golf at Pheasant Run Golf Club any time during the remainder of the 2021 golf season. Your golf voucher includes 18 holes of golf with use of power cart, a bistro lunch, and a tax receipt for $90. The date and time is when you and your friends choose to play. You can get your #GolfYourWay vouchers here"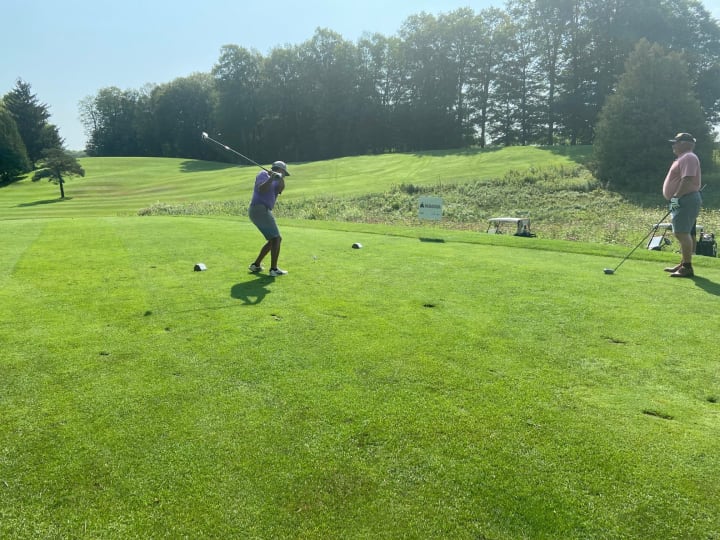 There's still time to get a few rounds in this golf season, but once it's done don't forget to store your golf clubs properly. Here are three quick tips for storing your golf clubs that will keep them in great condition:
Store in a temperature-controlled, dry environment
Clean grips and clubheads with a rag dipped in warm water and dry with a towel
Store golf clubs in an upright position in the golf bag
Looking for more tips? Check out our other blogs:
---
Please visit our Storage FAQ page for more information about Storage Units. Storage Units in Toronto, Halifax, and Over 30 Other Locations Across Canada. Apple Self Storage has 36 storage unit facilities across Ontario and Atlantic Canada. Our facility managers provide friendly, personalized advice to help you pick the right self storage solution. Our flexible plans offer the perfect solution for personal, student and business needs. At Apple Self Storage you can be sure satisfaction is always 100% guaranteed. For more information click here to contact us or call 1-866-417-1005 to find your storage solution today.
More From Apple Self Storage