8 Back-to-School Organization Tips For Parents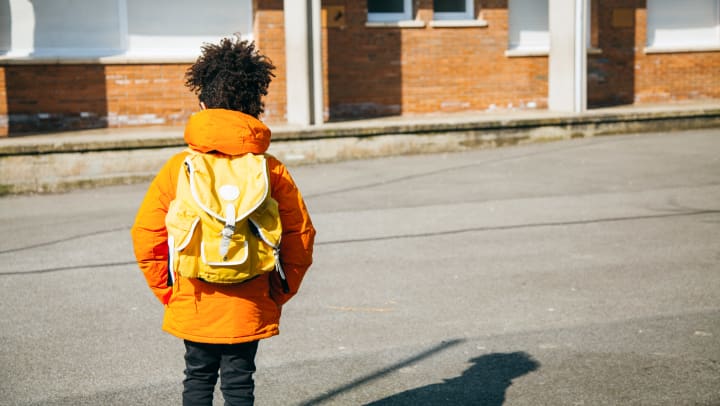 Back to school is a hectic time of year for most families. There are new routines to get used to and so much to juggle each and every day, especially with the new protocols put in place by school boards. Fortunately whether your child will be attending class in person or from home, being organized can go a long way toward simplifying your life. Here are some tips for organizing your home, car, and family's schedule so that your daily routine doesn't become a daily grind.  
1. Make space for a new year
Kick-off back-to-school time by decluttering. Throw out last year's broken school supplies and get rid of your children's old assignments and things they no longer need. Make space for all the supplies, books, projects, homework and new experiences this year will bring.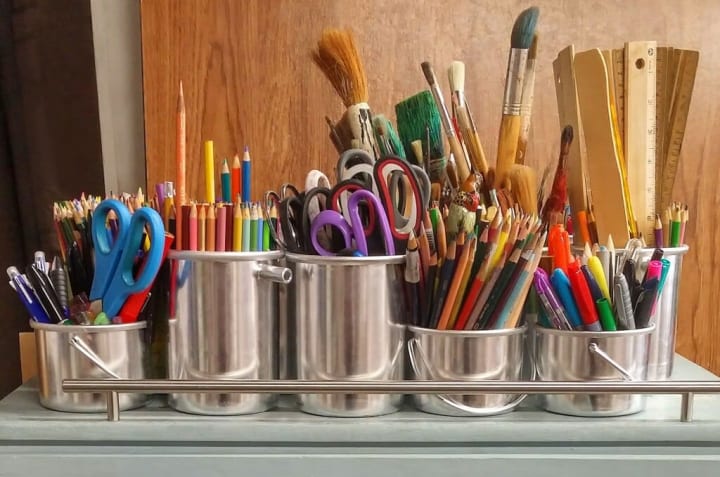 2. Keep track of your schedule
Post a large calendar or dry erase board where everyone can see it. Mark important events and appointments on it and get family members to contribute. Colour code everyone's activities to make it easier to read. Include a section or separate calendar that keeps track of due dates and assignment to-dos.
3. Create a simple daily routine
If you have young children, making charts with pictures helps with their morning routine, such as getting dressed, eating breakfast, and brushing teeth. Laying out their clothes the night before makes it easier for them to get dressed on their own. Maintaining a consistent bedtime routine helps ensure that everyone gets a good night's sleep.
If needed, make sure you also have a routine in place for face masks, sanitizing/cleaning items, and washing hands before and after school. Your family may have created some new routines as a result of COVID-19, so why not continue to incorporate some of those positive activities, such as family walks, into your routine. Ask your children what parts of the routine they would like to continue into the school year.
4. Make your car mission control
If you drive your children to school, pack a car organizer with everything they need for morning drop-off and afternoon pick-ups, such as healthy breakfast-on-the-go options and afternoon snacks. Include essentials like a hairbrush, water bottles, baby wipes, cleaning supplies for spills, sanitizer, and face masks. Gather up all the sports equipment you'll need for the week and put it in your trunk.
5. Create a special work space
Ensure there's a special place to do homework or online classes if schooling from home that's clutter-free and away from distractions. Use a desk organizer to keep all the school supplies they'll need handy (pencils, erasers, pencil crayons, sharpeners, rulers, glue sticks, etc.) Use the homework area as a drop zone for backpacks, books, and assignments to keep everything school-related in one place.
If attending school in-person, create a special drop zone for backpacks, clothing, and face masks that need to be cleaned. As well as a secondary spot where ready-to-go clean items, like face masks, can be grabbed from before leaving the house.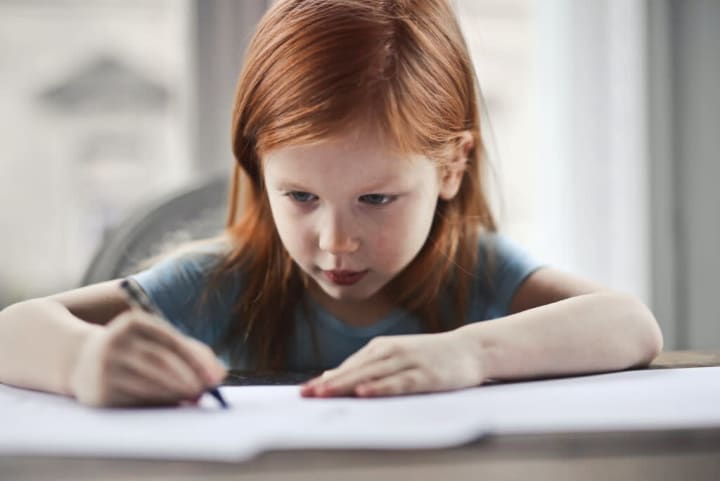 6. Don't leave lunch to the last minute
Use the weekend to prepare meals ahead of time and freeze lunches. This will really speed up your morning routine. Keep a bin stocked with healthy snacks to add to lunch bags. Making a number of meals in advance and freezing them also helps take the pressure off at dinnertime to whip something up. Get your kids involved in making lunches by having them help with the preparation or by allowing them to pick snacks to add to lunch bags from a selection you give them.
7. Organize your bathroom
Keep the daily essentials together such as shampoo, soap, toothpaste, and hairbrushes. Give each child a colourful storage tray for their stuff so they can keep it all in one place… no need to try and track things down in the morning.
8. Put seasonal items in a storage unit
Make space for fall and winter sports equipment and clothing by renting a self-storage unit. Use the storage locker to store summer clothes and seasonal sports items, as well as school-year treasures such as sentimental art projects and report cards. The less clutter there is in your house, the easier it is to stay organized throughout the busy school year.
Looking for more organization tips? Check out our other blogs:
---
Please visit our Storage FAQ page for more information about Storage Units. Storage Units in Toronto, Halifax, and Over 30 Other Locations Across Canada.   Apple Self Storage has 36 storage unit facilities across Ontario and Atlantic Canada. Our facility managers provide friendly, personalized advice to help you pick the right self storage solution. Our flexible plans offer the perfect solution for personal, student and business needs. At Apple Self Storage you can be sure satisfaction is always 100% guaranteed. For more information click here to contact us or call 1-866-417-1005 to find your storage solution today.
More From Apple Self Storage