8 Tips To Prepare Your RV For Winter Storage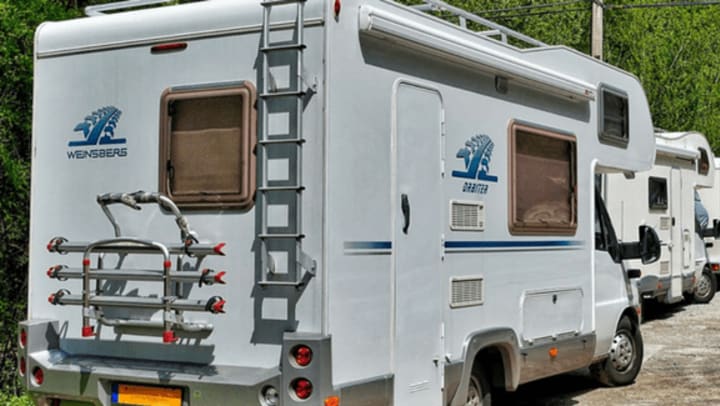 As the weather starts to get colder and the winter begins to set in, preparing your summer items for winter storage becomes more and more important. If you own an RV, preparing it for the winter is especially important. Frozen or damaged water lines are the most common problem for RVs that are not properly prepared for winter storage, but animals and cold weather extremes can mess with your RV as well. By winterizing your RV properly, you can prevent costly damage while also extending the life and resale value of your RV.
Vaughn Khan, Site Manager for the Mississauga-Erindale Apple Self Storage, answered some of the common questions RV owners have about winter storage. Here's how you can keep your RV in good shape until you take it out on the road again: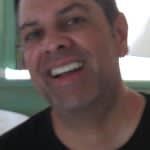 Vaughn Khan
Question 1: Should I Store My RV Indoors Or Outdoors?
Answer: You Can Store It Indoors or Outdoors, If You Prepare It Properly
You can store your RV outdoors, but you'll want to ensure you've winterized it properly and have taken extra steps to protect it from animals and weather-related damage. If you store your RV indoors in a storage unit, you can be worry free knowing that it will be safe and protected all winter long. Putting your RV into a storage unit also frees up space in your yard or driveway.   If you are looking for a place to safely store your RV this winter, several Apple Self-Storage Locations offer RV parking and storage:
Ontario:
New Brunswick:
Question 2: How Do I Clean My RV Before Storage?
Answer: Thoroughly Wash Every Part of Your RV And Dry It Completely
You should thoroughly wash your RV, inside and out, to remove any trace of mildew. Make sure it's completely dry before putting it into storage or covering it with a tarp. If using a tarp, choose one that's made of breathable material so moisture doesn't condense beneath it. To remove moisture from the air inside your RV, you can use moisture absorbent products like silica gel or calcium chloride, moisture absorbent drip bags, or a dehumidifier. If you run a dehumidifier, but be sure to check it regularly.
Question 3: Should I Remove Any Electronics From My RV?
Answer: If Stored Outdoors, Then You Should Remove The Electronic From Your RV
If you're storing your RV outdoors, you'll want to remove all your electronics such as radios, TVs, and DVD players, as the cold weather can damage them. However, if you put your RV in a heated storage unit, you don't have to bother removing electronics as they should be fine.
Question 4: Should I Take Out The RV's Battery?
Answer: Yes.
You should remove the battery and check the water level to make sure it's fully charged. You may need to recharge your battery every three months, so keep an eye on it. Store the battery in a cool, dry place, but not on a concrete floor as that will make it discharge quickly. Also, prevent damage to any small, battery-powered devices in your RV by removing the batteries.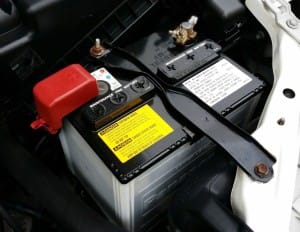 Question 5: How Do  I Winterize My RV's Plumbing System?
The water lines in your RV's plumbing system are the most vulnerable to damage caused by weather extremes and cold temperatures. Here's how to protect the plumbing:
Step 1: Drain the water tanks
Drain the fresh-water holding tank. For the gray and black-water holding tanks, drain and flush them. If your RV doesn't have a built-in flushing system, clean it out with a wand.
Step 2: Remove the inline filters
If you have any inline water filters, remove and bypass before draining your system.
Step 3: Drain the water heater  
Open the pressure relief valve and remove the drain plug. Be sure NOT to drain the water heater when it's hot or under pressure.
Step 4: Put antifreeze in the plumbing
First you need to install a water pump converter kit or disconnect the line coming from the fresh-water holding tank. Connect tubing from the water pump into a 1-gallon jug of RV antifreeze.
Then, pressurize the system by turning on the water pump. Start with the faucet nearest to the pump and slowly open the hot and then cold valves until you see antifreeze. Move on to the next faucet. If you have an outside shower, repeat the process there as well.
Flush the toilet until antifreeze appears. Pour some RV antifreeze in the toilet and flush it into the holding tank to prevent any water in the tank from freezing.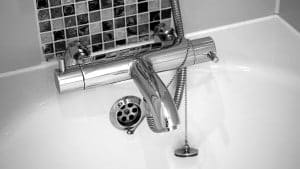 Question 6: How Do I Make My RV Critter Proof During The Winter?
This is mainly an issue for outdoor storage, but it's also good prevention at any time of the year.
Step 1: Inspect and fill holes  
Inspect the outside of your RV for any small openings or holes a mouse can fit through. Fill outside holes and cracks with brass or aluminum wool, or spray foam insulation.
Check window and door seals to ensure they're clean and snug.
Seal your firewalls and access holes for water lines.
Vent all propane lines to discourage insects such as wasps, bees and spiders from building nests.
Step 2: Remove food and household items
Don't leave any food in your RV. Clean out your fridge and cupboards and prop open the doors to air them out. You can leave canned foods in your RV if they're undented and not about to expire.   You should remove anything stored in the bathroom or cupboards that could attract critters such as toothpaste, shampoo, medicine, lotions and deodorant.   Removing paper towels and dishrags prevents animals from making nests.
Step 3: Use mothballs to keep animals away
Set out bowls of moth balls. Their strong odor deters moths and rodents.
Question 7: Should I Remove The Propane Tanks?
Answer: Yes, if you are storing it inside.
If you're storing your RV inside, removing your propane tanks is a good safety practice. Put caps on the propane lines to keep your lines clean, and keep insects and dirt out of them.
Store your propane tanks in well-ventilated areas, so that they don't rust or become damaged.
Question 8: Should I Use A Tire Block Or Jack The Tire?
Answer: Yes. It prevents flat spots.
Blocking your tires or jacking the weight will help protect your tires from developing flat spots.
For more information about how to prepare your summer items for winter storage, check out our past blogs:
---
Please visit our Storage FAQ page for more information about Storage Units. Storage Units in Toronto, Halifax, and Over 30 Other Locations Across Canada. Apple Self Storage has 36 storage unit facilities across Ontario and Atlantic Canada. Our facility managers provide friendly, personalized advice to help you pick the right self storage solution. Our flexible plans offer the perfect solution for personal, student and business needs. At Apple Self Storage you can be sure satisfaction is always 100% guaranteed. For more information click here to contact us or call 1-866-417-1005 to find your storage solution today.
More From Apple Self Storage