5 Tips to Keep Your Gift Deliveries Secure When Holiday Shopping Online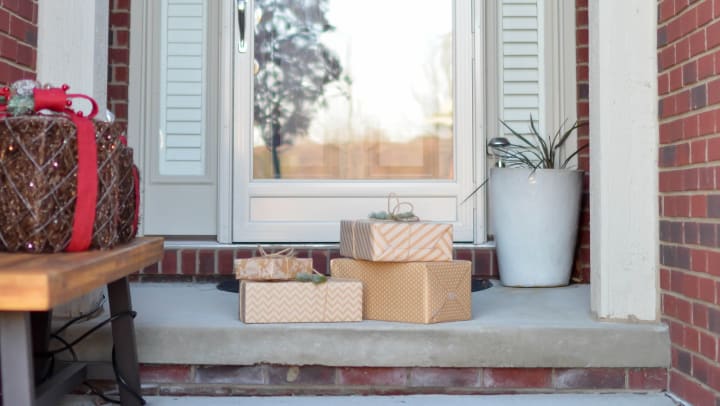 If you haven't already, it's likely that time of the year when you're starting your annual holiday shopping. Online shopping has become an extremely convenient way to purchase gifts for all the special people in your life, but keeping those items safe and secret are important.
Here are 5 quick tips on how you can keep your online holiday purchases secure, as well as a secret from those receiving the gift.
1. Package Tracking
Most delivery companies will provide updates on when your packages will arrive, so you can track its process. Use the tracking information to retrieve your package as soon as it is delivered, or have someone else pick it up for you if you're not home. Limiting the time between a delivery and retrieval is a simple way to keep your packages secure.
2. Require Signature on Delivery
Often, deliveries are simply left on doorsteps by the driver. However, many companies give the option to require signature on delivery so the driver cannot leave a package unless you're there to sign for it. Keep in mind that if you can't be home to receive your package you may miss out on having it delivered directly to your door, but it's definitely a great option if you order items of importance or value in order to ensure you get them.
3. Secret Package Delivery Location
Create a special secret spot by your front door just for your deliveries. This could be an inconspicuous box, container or planter you have as part of your landscaping with the purpose of hiding your package. You can provide special instructions for the driver to leave your package in one of these places, so that anyone driving by your home won't know you received a package.
4. Lockbox
With a lockbox you can provide special instructions to the driver in order to open the lockbox and store your package inside. There are many options out there for lockboxes; some use a key while other use single-use codes. Lockboxes can be a more costly option, but are a good investment if you receive high value items often.
Take advantage of a secret alternative delivery address. Have your online deliveries sent to an Apple Self Storage location for free until December 24th and we'll sign for your packages during the hours you're not available. All your special packages will be kept safe and secret until a time that is convenient for you to come pick them up.
Why should you use Santa's Secret Storage? You won't have to worry about packages left unattended at your doorstep or that your gifts will be found by the intended recipient before the holidays.
Contact your local facility to sign up today and for more details. Curbside pick-up is available and can be arranged with staff.
Find a Santa's Secret Storage near you.
Check out our other holiday blogs:
---
Please visit our Storage FAQ page for more information about Storage Units. Storage Units in Toronto, Halifax, and Over 30 Other Locations Across Canada. Apple Self Storage has 36 storage unit facilities across Ontario and Atlantic Canada. Our facility managers provide friendly, personalized advice to help you pick the right self storage solution. Our flexible plans offer the perfect solution for personal, student and business needs. At Apple Self Storage you can be sure satisfaction is always 100% guaranteed. For more information click here to contact us or call 1-866-417-1005 to find your storage solution today.
More From Apple Self Storage