Top 10 Things To NOT Put Into a Storage Unit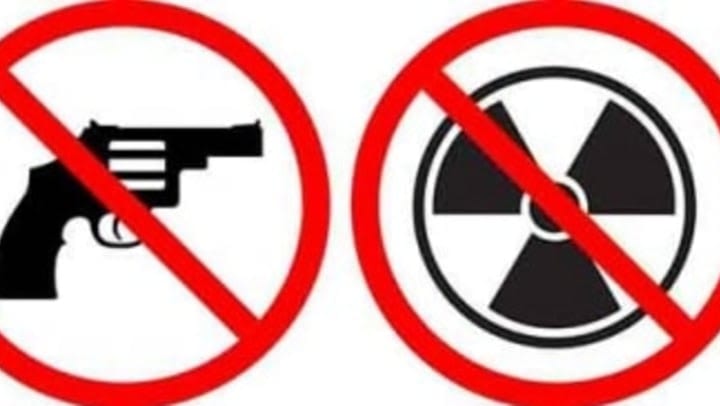 At some point in your life, you're probably going to need a self-storage unit. Whether it's for short term or long term storage of seasonal items, downsizing, decluttering, moving or warehousing business items.
It's always a good idea to plan ahead for storage. When you know how much room you'll need, then you can shop around and find the best facility. Your decision shouldn't just be based on price – be sure to consider location, security, convenience, climate control and access, as well.
When it comes to what to put into your storage unit – anything goes. Well actually, not everything. Thanks to Crystal, the site manager at our Kingston location, here's a list of items that should NOT be kept in a self-storage unit.
1. Food
Avoid anything that can rot or smell, including pet food. Confined odours can permeate through your storage locker and seep into units around it. Odours can damage other items and that just stinks.
2. Scented Or Wet Items
Moisture can cause dangerous mould and mildew that spreads and leaves the air toxic. Scented items can attract unwanted tenants like pests, insects and vermin. Eewww, vermin!
3. Live Animals Or Pets
This goes without saying but we'll say it anyway. Enclosing a live animal in a storage unit is not only inhumane; it's against the law. Storage lockers are no place for animals.
4. Plants
This is right up there with wet items and live things. Plants need light, water and air to grow. Storage units are dark, lonely places. Unless your plants are fake, get someone to take care of your plants for you.
5. Stolen Items
By law, you must be the legitimate owner or have express permission to store someone else's possessions. That includes any illegal items – like the money from your last bank heist – or any other kind of ill-gotten gains.
6. Money
Speaking of money, if you've got a lot of cash hanging around don't put it in your storage locker. If anything were to happen, insurance won't cover its replacement. You're better to stick it in the bank.
7. Unregistered Vehicles
Even stored vehicles must be insured, fully registered and in operable condition. Please be mindful of fluid leaks as you'll be responsible for any damages to the storage unit.
8. Hazardous Materials
Storage units are not the place for your fireworks, ammunition, chemicals, gases, acids or aerosol containers. Anything corrosive, flammable or explosive is strictly forbidden and can cause serious damage or death.
9. Weapons
Whether it's your Dad's old hunting rifle or other types of firearms, self-storage is not an option. Weapons of any kind are simply not permitted.
10. Yourself
Though the rent may be cheap, storage units are not for living in or for recreational use. A good self-storage facility will have security systems to ensure that your unit hasn't been turned into a temporary home.
If you've got any questions about what you can and can't put into your self-storage unit, please ask one of our storage specialists at your favourite Apple Self Storage location.
---
Please visit our Storage FAQ page for more information about Storage Units. Storage Units in Toronto, Halifax, and Over 30 Other Locations Across Canada.
Apple Self Storage has 33 storage unit facilities across Ontario and Atlantic Canada. Our facility managers provide friendly, personalized advice to help you pick the right self storage solution. Our flexible plans offer the perfect solution for personal, student and business needs. At Apple Self Storage you can be sure satisfaction is always 100% guaranteed. For more information click here to contact us or call 1-866-880-6698 to find your storage solution today.
More From Apple Self Storage