Tire Storage: 13 Tips to Extend the Life of Your Summer Tires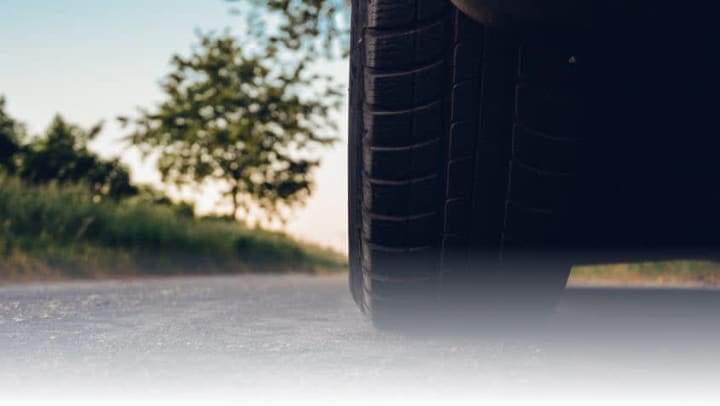 You've either put your winter tires on your car already, or you're about to. Everyone knows that storing these big bulky items can be a hassle, however, did you know that if you don't store your summer tires properly during the frosty winter months that you can actually shorten the life of your tires? Protecting your tires from the elements and temperature extremes can make a big difference to how well they age.
Keep reading for 13 Do's and Don'ts for proper summer tire storage.
What To Do When Storing Your Tires
CLEAN THEM UP
Clean your tires before storing. Use soap and water to remove brake dust, dirt, and grime.
If the tires are still mounted on wheels, clean the wheels with a wheel brush and a good tire cleaner.
SEAL THEM UP
When tires are clean and dry, place each tire in its own opaque, airtight plastic bag.
Remove as much air as possible before sealing the bag.
Close the bag tightly and tape it shut. Now the tire has its own mini-atmosphere to help reduce oil evaporation.
KEEP THEM COOL
Storing tires indoors in a climate controlled storage unit is the best way to keep them in great condition. Most Apple Self Storage locations offer climate controlled storage units.
If you don't put your tires into storage, be sure to keep them indoors in a cool, dry location.
A dry basement is a better choice than a garage or storage shed as they can have drastic changes in temperature and humidity.
Never store your summer tires outside, even underneath a protective covering.
HANG THEM ON HOOKS
If your tires are on rims, you can hang them from hooks.
Another option is to pile your tires, but you should restack the pile every four weeks.
STORE THEM WITH SUMMER STUFF
Instead of taking up space in your basement or garage, rent a storage unit. You can store your tires in the storage unit along with other seasonal items such as your kayak, golf clubs, lawn furniture, bicycles, etc.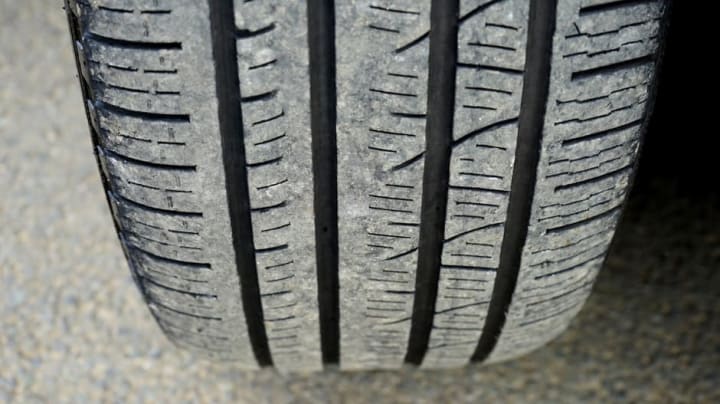 What Not To Do When Storing Your Tires
DON'T PUT WEIGHT ON THE TIRES
If you're storing a vehicle for long periods of time, don't let the car's weight sit on the tires.
Either put the car up on blocks or remove the tires before storage.
If you put the car on blocks, make sure that the tires are kept properly inflated.
DON'T APPLY TIRE DRESSINGS
It's not necessary to apply any tire compounds designed to resist ozone cracking or weather checking.
DON'T EXPOSE TO SUNLIGHT
Protect the physical properties of the tires by keeping them out of direct sunlight. The sun's ultraviolet rays and radiant heat are detrimental to rubber.
DON'T HANG AROUND OZONE
Keep the tires away from sources of ozone, such as a furnace, sump pump, or electric motors that generate ozone.
Also, keep the tires away from grease, gasoline, or other solvents that could cause the rubber of the tire to deteriorate.
DON'T PLOP STRAIGHT INTO A TOTE
Seasonal Tire Totes make it easier to neatly store and carry tires. But the totes aren't airtight so the tire can still be exposed to the atmosphere.
Put clean tires into sealed, airtight plastic bags before placing in Tire Totes.
DON'T HANG TIRES WITHOUT RIMS
If your tires aren't on rims you definitely shouldn't hang them or pile them up.
Tires without rims should be stored on racks off the floor.
DON'T STAIN WHITEWALLS
If you have whitewall tires, it's best to store them in individual plastic bags.
If you're going to stack them, make sure they're stacked white-to-white and black-to-black so you don't stain the white rubber.
Don't stack all tires white sidewall up. This will allow the oils from each tire's black sidewall to seep into the white rubber of the tire below it.
For more information about Storage Units, please visit our Storage FAQ page.
---
Storage Units in Toronto, Halifax, and Over 20 Other Locations Across Canada
Apple Self Storage has 28 storage facilities across Ontario and Atlantic Canada. Our facility managers provide friendly, personalized advice to help you pick the right storage solution. Our flexible plans offer the perfect solution for personal, student and business needs. At Apple Self Storage you can be sure satisfaction is always 100% guaranteed. For more information click here to contact us or call 1-866-417-1005 to find your storage solution today.
More From Apple Self Storage