The 8 Best Places For Storing Christmas Decorations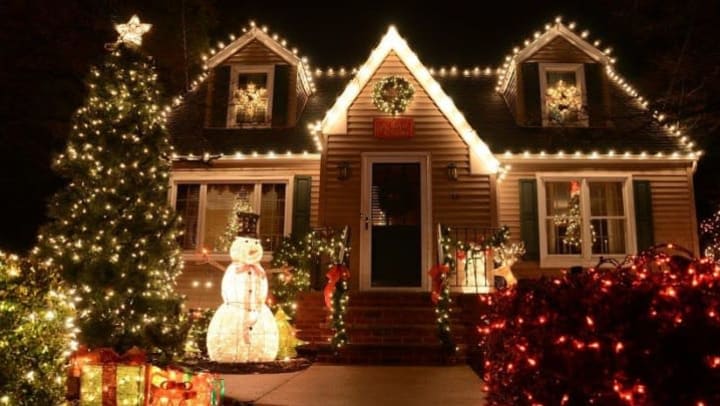 Decking out your home with your favourite Christmas holiday décor is always fun. But when the season is over, where do you store all your holiday decorations? And have you noticed that your Christmas decorating collection seems to get larger every year?
We turned to Jennifer Bakos, site manager at our Apple Storage location on Dawes Road in Toronto, for some advice. She had some great ideas for the best ways to safely tuck away your holiday items without taking up too storage space in your home or condo.
1. Christmas Trees
Store your artificial tree in a proper Christmas tree bag or Christmas tree box.
Cardboard boxes are not a good idea, such as the ones the trees come in, as the boxes tend to deteriorate and don't protect your tree properly.
2. Christmas Ornaments
There's a wide variety of storage containers or boxes you can buy designed specifically to neatly store ornaments and prevent them from breakage.
Large, see-through plastic tubs with lids are also good as you can see what's stored inside.
Use egg cartons or plastic fruit dividers to store smaller ornaments.
Unique or special ornaments should be stored in their original boxes.
Non-breakable ornaments can be stored in plastic ziplock bags.
3. Christmas Wreaths
Choose storage containers that will maintain the shape of your wreaths, such as a plastic bin or large cardboard box.
You can also hang wreaths up in your closet on hangers or use a closet organizer that holds several hangers. Cover your wreaths with a plastic dry cleaning bag.
4. Christmas Lights
Discard any strands of lights that no longer work.
Wrap holiday lights around a cylinder, like a coffee can, Pringles container, or lengths of thick cardboard tubing.
You can also wrap lights around a hanger.
Stack your wrapped cylinders of lights in a large box, bag, or container for next year.
5. Christmas Linens
Be sure to thoroughly clean all your Christmas linens before storing them away so stains or candle wax doesn't damage them.
A suitcase is a good place to store linens as it keeps them flat and dry.
Store them in a linen closet with lavender sachets to deter moths or with laundry dry sheets to keep them smelling fresh.
Hang your table linens on a thick plastic or wooden hanger and cover them with a garment bag.
6. Wrapping Paper
Tuck your large rolls of holiday wrapping paper in plastic storage boxes that fit under a bed.
Stand them up in a tall cardboard box or garbage can.
You can also hang them in a closet in garment bags.
7. Christmas Candles, Decorations & Nativity Sets
This is obvious, but be sure to store your candles away from heat.
Keep candles from getting scratched by wrapping them in old socks or knee-high stockings.
Candles can also be wrapped in cellophane or parchment paper to prevent melting or colour transfer.
Decorations and nativity sets can be wrapped in plain tissue paper and stored in plastic tubs.
8. Rent a storage unit
Storing all your Christmas decorations and holiday items in a storage unit can often be the simplest way to go. It's easy and affordable to rent a storage unit from Apple Self-Storage.
You'll have all your decorations in one spot so you're all set when the holiday season rolls around again.
Speaking of rolling, consider getting a rolling clothing rack and set it up as your holiday storage centre. Everything will be in one place and you can move it around in your storage unit if needed.
If you other seasonal items, such as summer sports equipment and patio furniture, you can combine them all into one storage unit.
Not sure how much storage space you'll need? Check out our Unit Size Guide and Storage Space Estimator Tool. Or simply call Apple Self Storage at 1-866-880-6698 and we can recommend the right size unit.
For more information about Storage Units, please visit our Storage FAQ page.
---
Please visit our Storage FAQ page for more information about Storage Units. Storage Units in Toronto, Halifax, and Over 30 Other Locations Across Canada.
Apple Self Storage has 33 storage unit facilities across Ontario and Atlantic Canada. Our facility managers provide friendly, personalized advice to help you pick the right self storage solution. Our flexible plans offer the perfect solution for personal, student and business needs. At Apple Self Storage you can be sure satisfaction is always 100% guaranteed. For more information click here to contact us or call 1-866-880-6698 to find your storage solution today.
More From Apple Self Storage