The 5 Best Tips For Summer Sports Equipment Storage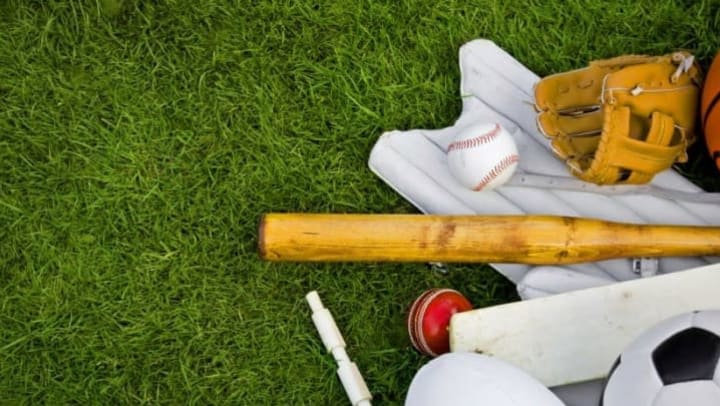 The snow has already started falling in parts of Canada. If you've been holding off on storing your summer sports equipment, then clearly now is the time. We asked Marc, Site Manager at Apple Self-Storage in Mississauga for some ideas about the best way to store the different kinds of summer sports equipment. Marc suggested you start by storing the big and awkward stuff first. Then you can fit whatever else you have around the big stuff.
Here are 5 tips for sports equipment storage:
1. Bikes – things are looking up
Hang your bike from the ceiling to avoid taking up valuable floor space. Hanging it up takes the pressure off the tires and rims so they don't bend under the weight of the bike. To prevent damage to the wheels, hang your bike from its frame.
Clean it, tune it up and oil the gears to guarantee a smooth ride next year.
Store metal in low humidity to prevent rust from developing.
Want more tips for storing your bike? Check out our blog with bike storage tips.
2. Other ways to roll
It seems every year there are more ways to roll – tricycles, unicycles, quads, skateboards, scooters, roller blades, hoverboards, Segways, carts – there's no stopping you.
Clean them with warm soapy water and a soft cloth to wash away debris.
Dry moving parts thoroughly before giving a light spray of oil to keep them squeak-free.
Hang them on wall hooks or store them in the rafters.
Use zip ties or a rope to tie them in place so they don't come crashing down.
3. Balls to the wall
What's the best way to store a bunch of sports balls, like basketballs, soccer balls, footballs, and baseballs? Forget piling them into plastic bins. Gather up all your sports balls and hang them on the wall.
Wipe them down with a wet rag to remove dirt.
Use mesh bags that let the air circulate to prevent mildew.
Zippered tote bags are good for protecting from dirt and dust.
Load the heavier balls at the bottom to avoid crushing the lighter ones.
4. Look after your leather and fabric equipment
Store leather and fabrics in higher humidity to prevent drying and cracking. Be sure to clean and dry fabrics thoroughly before packing them away. Use hard plastic bins to keep them clean and protect their shape.
Moisturize leather with an oil or lotion, like mink oil, saddle soap, Vaseline, or other manufacturer's recommended oil. You can even use shaving cream with lanolin.
Avoid cramming them in. Fabric fibres bend over time and may not regain their original shape.
Hang your prized jerseys on sturdy wooden hangers and cover in plastic.
5. Squeezed for storage space? Get a storage unit.
If you're running out of room to store all your stuff at home, check out the seasonal storage units at Apple Self-Storage. A storage unit makes it easy, convenient and affordable to store all your sports equipment and summer fun stuff in one spot. And just like that, you'll be ready to roll next summer.
---
Please visit our Storage FAQ page for more information about Storage Units. Storage Units in Toronto, Halifax, and Over 30 Other Locations Across Canada.
Apple Self Storage has 33 storage unit facilities across Ontario and Atlantic Canada. Our facility managers provide friendly, personalized advice to help you pick the right self storage solution. Our flexible plans offer the perfect solution for personal, student and business needs. At Apple Self Storage you can be sure satisfaction is always 100% guaranteed. For more information click here to contact us or call 1-866-880-6698 to find your storage solution today.
More From Apple Self Storage