Tee Off For Hospice Raises over $50,000 To Support Hospice Care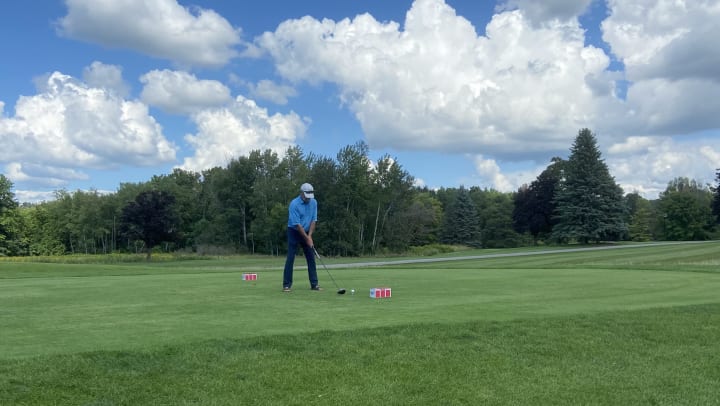 Tuesday, August 23rd marked the annual Tee Off for Hospice event, presented by Apple Self Storage. The golf tournament raises essential funds each year to support Margaret Bahen Hospice and Doane House Hospice in their ongoing mission to provide essential care services in York Region. This year Tee off For Hospice raised over $50,000.
It was a beautiful day for golf at Pheasant Run Golf Club and a great many participants came out to support the fully in-person event. 127 golfers were in attendance, the most golfers that the hospices have seen in the tournament to date. In addition to the highest turnout so far, Tee Off For Hospice sold out on their 50/50 raffle raising a total of $6,080 from the raffle alone. Golfers were able to enjoy an 18-hole round of golf, BBQ lunch, a post-golf reception, and on-course contests.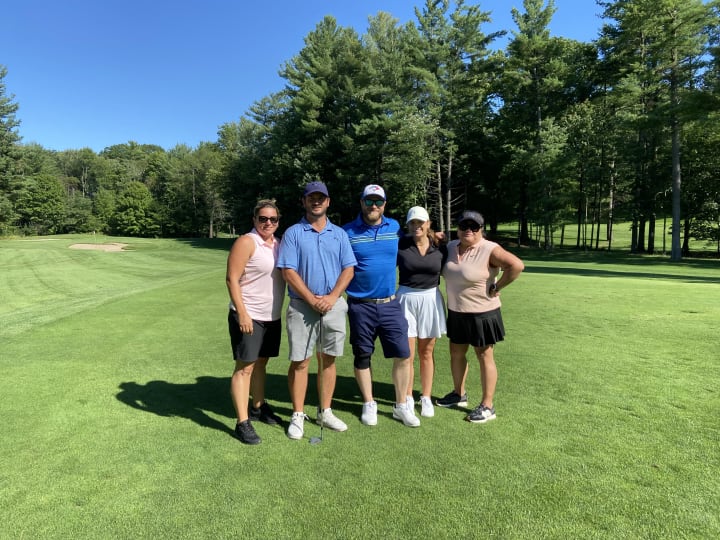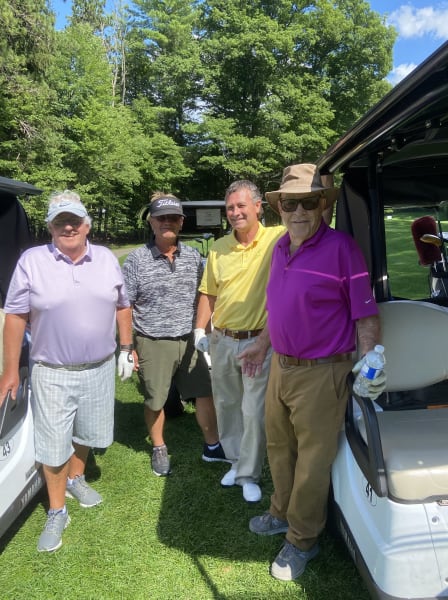 This successful event could not have been possible without all of the wonderful support received. Camile Garzon, Special Events Coordinator for Tee Off For Hospice, shares "We had an amazing team of volunteers supporting us and are very grateful for our sponsors, donors, and golfers for continuing to support hospice palliative care services in the York Region community."
As the presenting sponsor, Apple Self Storage is honoured to be able to support a great event that helps maintain services each year for residents of York Region during challenging times. "We understand how important the programs and services provided by both Margaret Bahen Hospice and Doane House Hospice are to the community, and the Tee Off For Hospice is important to successful fundraising that keeps these efforts going. It is such a pleasure being able to take part in the tournament each year and see the positive effects it has."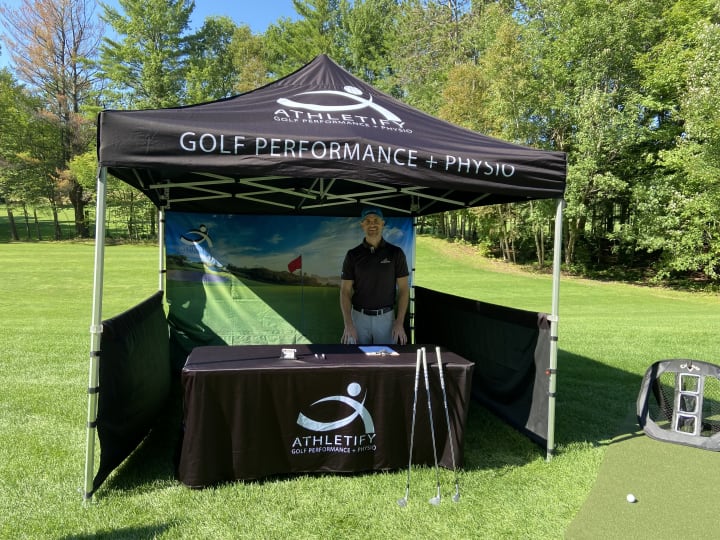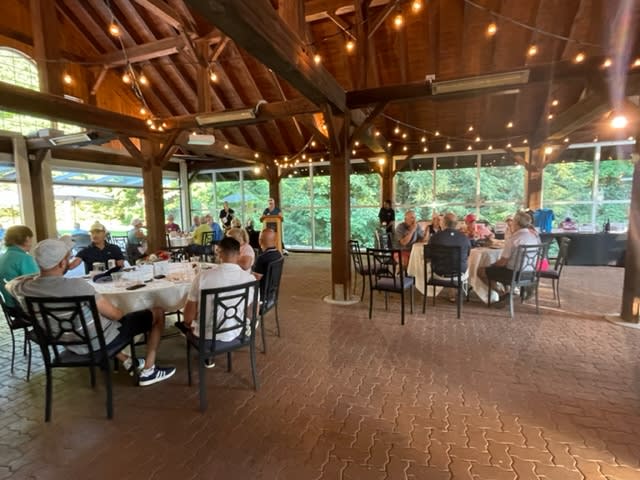 The 2022 Tee Off For Hospice was able to raise funds for ongoing hospice care, and next year promises to be another great year. If you are interested in Tee Off For Hospice, keep an eye out for details on the 2023 tournament here. You can also still purchase a voucher for the 2022/2023 golf season, if you weren't able to reserve your spot this year.
More About Margaret Bahen Hospice
The Margaret Bahen Hospice for York Region is a division of Better Living Health and Community Services. Better Living Health and Community Services is a charitable organization providing a range of programs and services for individuals in Toronto and York Region.
Margaret Bahen Hospice is a residential hospice that provides 24 hour palliative care services to individuals with a life-limiting illness in a home-like environment. The hospice is located in Newmarket and we will be welcoming residents that live within the York region. Our hospice offers 10 private suites where residents, and their families, can stay in the final stage of their life, at no cost to the resident. Each room includes an adjustable hospital bed for the resident, an additional Murphy-style bed for loved ones who wish to stay overnight and a private washroom. The hospice also has a shared kitchen and dining area as well as shared common space available for all of our residents. In addition to palliative care services, we offer a range of housekeeping, recreational and support services to our residents as well as their caregivers and family members.
For more information visit https://www.myhospice.ca
---
Please visit our Storage FAQ page for more information about Storage Units. Storage Units in Toronto, Halifax, and Over 40 Other Locations Across Canada. Apple Self Storage has 40+ storage unit facilities across Ontario, Manitoba and Atlantic Canada. Our facility managers provide friendly, personalized advice to help you pick the right self storage solution. Our flexible plans offer the perfect solution for personal, student and business needs. At Apple Self Storage you can be sure satisfaction is always 100% guaranteed. For more information click here to contact us or call 1-866-417-1005 to find your storage solution today.
More From Apple Self Storage