Moving Day! 6 Reasons to Rent A Moving Truck for the Big Day!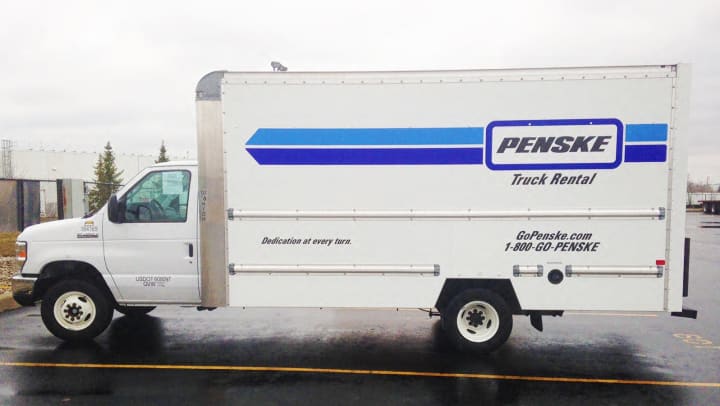 You've started packing up your home for the big day and realize just how many belongings you have. What you thought you'd be able to fit into your car in a couple trips is now looking like more trips than expected if it even fits in the car. Make the day less stressful and consider renting a moving truck, like Penske available at some of our locations, to take care of your moving day needs quickly and easily. There are many benefits to renting a truck and even hiring movers if you choose to do so.
1. Minimize the Number of Trips
Probably the most obvious benefit to a moving truck is it reduces the number of trips and amount of time you need to complete your move. Moving trucks come in a variety of sizes, so you can find the one that meets your particular needs. A 16 ft truck will fit 2-3 rooms in one trip.
2. Save on Gas
With gas prices on the rise, minimizing the number of trips it takes to move your home is ideal. A truck will allow you to make less trips than constantly moving smaller loads on your own, reducing the amount of gas needed. Don't forget to calculate the total cost of gas for both options, and make the decision that's best for you.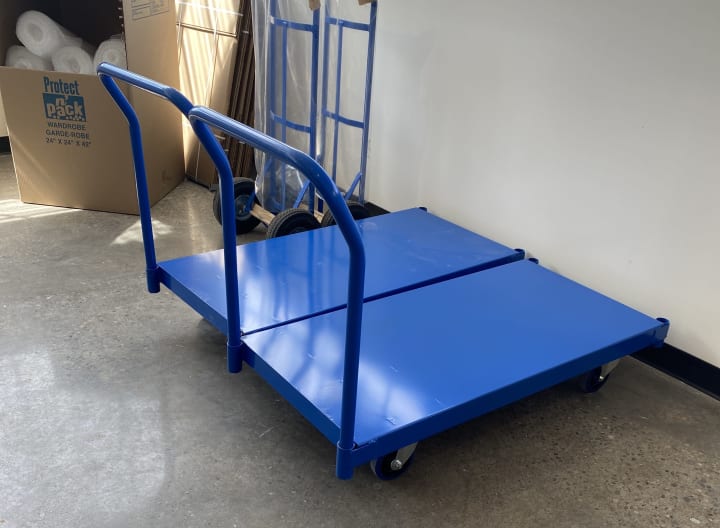 3. All the Trimmings
Not only will a moving truck allow you to move belongings quickly and easily, some moving trucks come with additional supplies that can help you move, such as straps and a dolly. This will make packing up the truck a breeze.
4. Planning Ahead
One of the biggest stresses of moving can be all of the details and coordination that need to take place. Renting a moving truck ahead of time can save you the headache of worrying about coordinating multiple trips or trying to find multiple vehicles that can help you make trips. Planning ahead means you can also hire movers if you choose or get your friends to help the day of. A single day of moving is much easier to coordinate than multiple days. Put renting a moving truck on your moving checklist.
5. Less Stress
One and done. A moving truck lets you move your entire home in a single day. No worries about how you'll fit everything or find time to move everything. Plus it will leave time for some final special memories with your home before you say goodbye.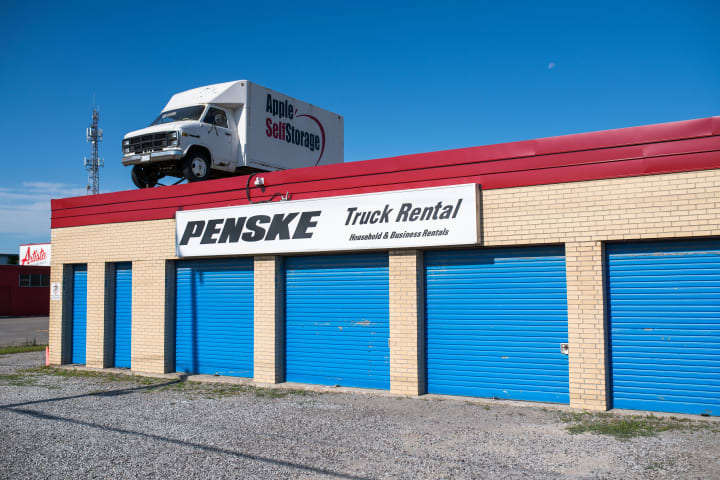 6. Any Unexpected Delays? Easily Move into A Unit
Unfortunately, unforeseen circumstances happen last minute and as frustrating as they can be they are beyond our control. If there is an unexpected delay and you have a moving truck to pack in all your belongings, you can easily transport your items to a temporary place like a storage unit to keep your items until needed. Of course, this doesn't happen often and isn't as convenient as directly moving into your new home. You can also contact the location you rented your truck and see if you are able to extend the rental if the delay is short.
If you need a recommendation for movers, let us know. We have a number of moving companies we work with.
Did you know you can rent a Penske truck in a variety of sizes from some of our storage locations, such as Apple Self Storage in Newmarket or Niagara Falls? Perfect for a day of moving into a new home or into a storage unit.
In addition to this unique service, some of our locations also operate as a Purolator shipping agent now as well, such as Apple Self Storage Newmarket in Ontario, Moncton in New Brunswick, Halifax Westend in Nova Scotia, and Thunder Bay in Ontario.
More Moving Tips Here:
---
Please visit our Storage FAQ page for more information about Storage Units. Storage Units in Toronto, Halifax, and Over 40 Other Locations Across Canada. Apple Self Storage has 40+ storage unit facilities across Ontario, Manitoba and Atlantic Canada. Our facility managers provide friendly, personalized advice to help you pick the right self storage solution. Our flexible plans offer the perfect solution for personal, student and business needs. At Apple Self Storage you can be sure satisfaction is always 100% guaranteed. For more information click here to contact us or call 1-866-417-1005 to find your storage solution today.
More From Apple Self Storage