How To Wrap Christmas Presents – 6 Easy Steps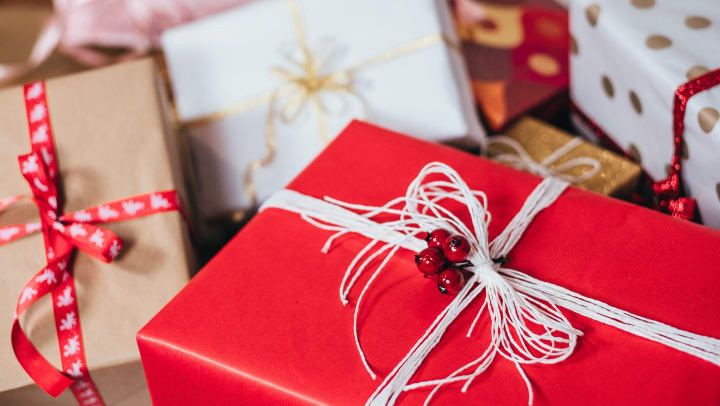 You've done your shopping and have found some wonderful gifts for your family and friends. Now it's time to wrap them all up. We asked Jennifer Puddester, Site Manager at Apple Self Storage in Halifax, for her suggestions on how to make gift wrapping easier.
"I always like to put Christmas music on when wrapping," said Jennifer. "I usually put all my gifts into separate piles for each person so their gifts don't get mixed up later. It's a good idea to fill out the gift tag before you wrap the present. Keep a list of who you need to buy for and check it off as you go. And finally, start early!"
Here are some of Jennifer's tips to wrap a gift perfectly.
1. Gather Your Wrapping Supplies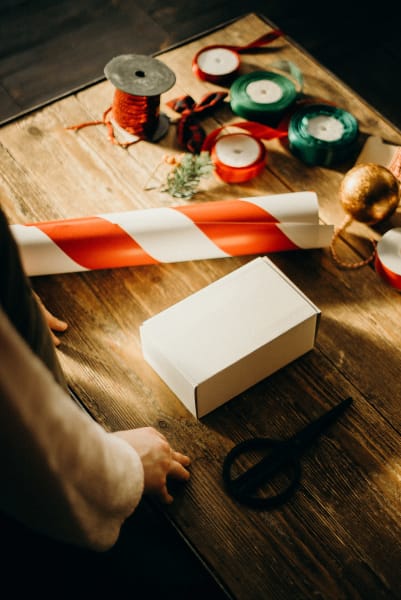 Gather up all your wrapping supplies together in one spot: boxes, holiday paper, ribbons, tape, scissors, pens, gift tags, and bows.
Try and put each gift in a box as it's much easier to wrap that way.
2. Measure and Cut Your Wrapping Paper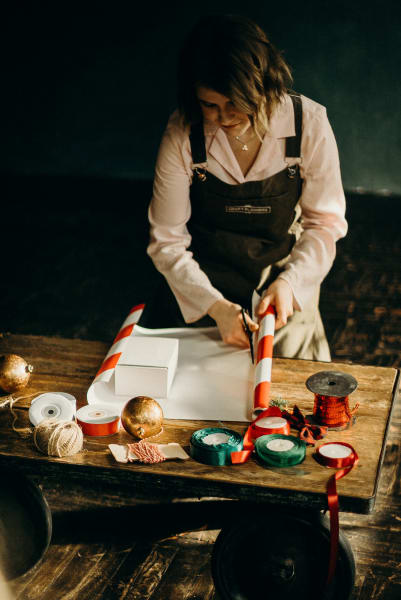 It's easier to sit or stand at a table than wrap presents sitting on the floor.
Unroll the wrapping paper so it lays flat. Place the box face down on it and measure enough to cover the entire box, plus a bit extra.
It's better to have more and trim later than to have too little. 
Cut the paper to begin wrapping.
3. Trim Excess Paper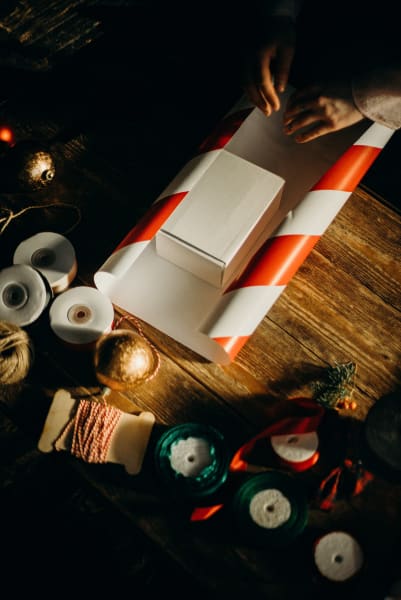 Move the box to the middle of the cut sheet.
If there's excess paper on the sides, now's the time to trim that off.
4. Begin Wrapping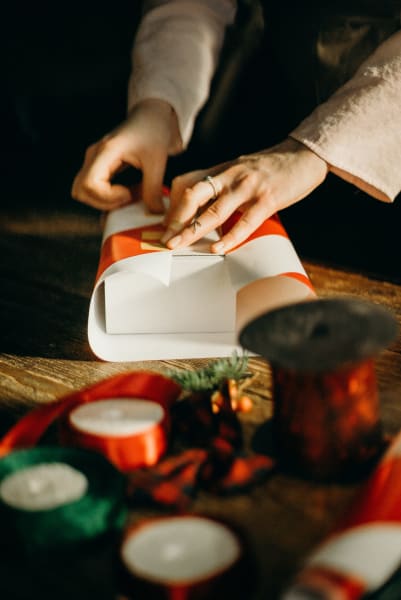 Wrap the paper firmly around the box lengthwise and use a piece of tape to secure one side.
This helps you smooth out the paper to get a really snug fit without any ripples.
Fold the paper around the box to overlap and tape it down.
If the visible edge of the paper isn't cut straight or looks uneven, just make a small fold along that edge so it's even and tape it down. 
5. Wrap Up The Ends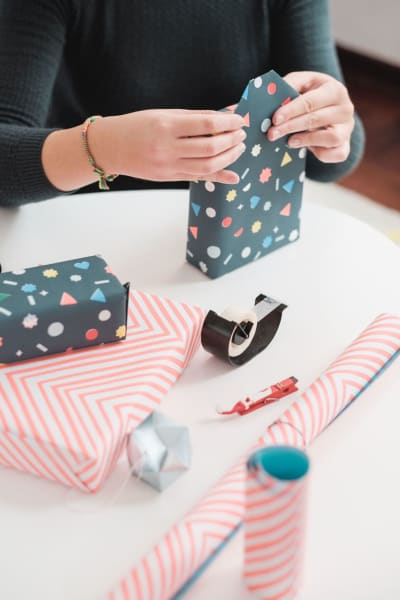 Now it's time to tackle the ends.
Fold the paper (from the short ends) into the center and tape in place (just like you did lengthwise). This will create triangles.
Use your fingers to crease each fold to make the triangles smooth.
Fold them so they lie flat and tape to the sides of the box.
6. Give It Some Flair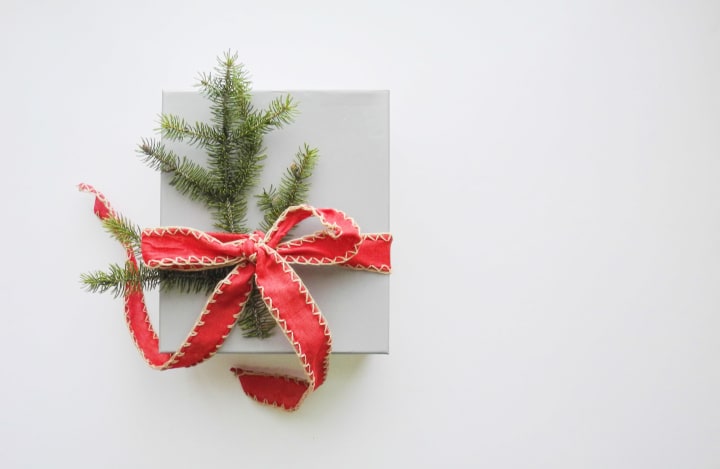 Finish your gift off with ribbons and bows.
Consider adding some decorative touches like mini holiday ornaments, sparkly bells, red holiday berries, pine cones, sprigs of holly or evergreens.
Don't forget to attach the gift tag so you know who it's for!
Keep Your Perfect Gifts Hidden In Santa's Secret Storage
It's not always easy to keep gifts hidden until the holidays. That's why there's Santa's Secret Storage! Only available from Apple Self Storage, you can store your holiday gifts FOR FREE at any of our locations until December 24th. 
Just sign up and you can either drop off your gifts in person or if you're ordering gifts online, you can have them shipped directly to us. When it comes time to pick up your gifts, just drop by your Apple Storage location from Monday to Saturday during regular business hours.
Looking for more holiday storage tips? Check out our other blogs:
---
Please visit our Storage FAQ page for more information about Storage Units. Storage Units in Toronto, Halifax, and Over 30 Other Locations Across Canada.
Apple Self Storage has 33 storage unit facilities across Ontario and Atlantic Canada. Our facility managers provide friendly, personalized advice to help you pick the right self storage solution. Our flexible plans offer the perfect solution for personal, student and business needs. At Apple Self Storage you can be sure satisfaction is always 100% guaranteed. For more information click here to contact us or call 1-866-880-6698 to find your storage solution today.
More From Apple Self Storage