How To Downsize Your Home: 6 Steps To Ditch The Stress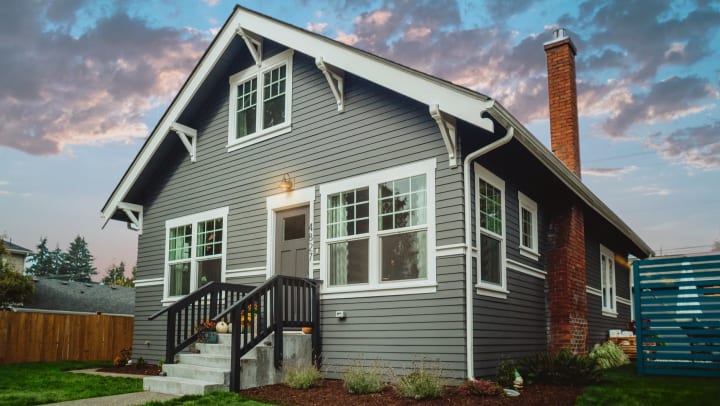 Moving to a smaller space can be a big challenge. What do you keep and what do you get rid of… and how do you decide? The whole decluttering process can be very stressful. And the more stuff you have, the harder it can be.
Dinah Wray, Site Manager at Apple Self Storage in St. Catharines, has some tips to help minimize the stress of downsizing. Whenever anyone asks, she usually suggests these six simple steps to help declutter as efficiently as possible.
1. Take measurements of your new place
For the items you intend to keep, it's important to measure the space in your new home. That way you can determine exactly what will fit and what you won't have room for.
Draw out a floor plan of your new place to scale using graph paper. Remember to indicate where the air vents and wall plugs are. Cut out shapes for your furniture and move them around on your floor plan. (Much easier than moving heavy furniture around to see where it looks best.)
If you prefer working with a virtual floor plan, search up some of the numerous home design apps that will help create layouts for you.
Think about traffic flow in each room and make sure there's enough space to get around your furniture comfortably.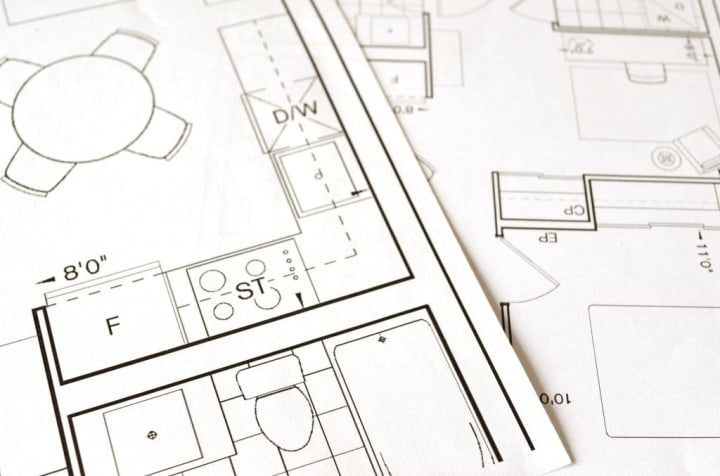 2. Ask yourself questions
Go through all your possessions. Set aside everything that's coming to your new place. Sort what's left behind into two piles – donate or toss.
To help you decide what to keep, ask these questions:

When was the last time I used this?
What's it used for?
Do I have another item that serves the same purpose?
Is this something I love?
Can I live without it?
Will it last for a long time?
If it needs repair, is it worth it?
Would someone else benefit a lot more from this?
3. Do one room at a time
Tackle the least sentimental room first, such as a spare room, laundry room or basement.
Deal with one room at a time so you don't get overwhelmed or bogged down with decision making.
There's a great sense of satisfaction when you've successfully downsized one room and can move on to the next.
4. Ditch the duplicates
Yes, we all have them. Multiples of almost everything!
The kitchen is probably the worst offender for this – multiple flippers, serving spoons, sets of dishes, extra cutlery, wine glasses, mugs, kitchen gadgets, coffee makers, mixing bowls, blenders … well the list just goes on and on.
Just keep your favourites and as few variations of each item as possible.
Check the expiry date on all your pantry items and spices. Toss anything out that's past its shelf life.
5. Eliminate rooms you no longer have
When you downsize, that usually means fewer rooms in your new place. You may no longer have extra bedrooms, or a garage, family room, office, or garden shed.
Don't keep furniture and items for those rooms. Sell or donate all the things you no longer need.
6. Rent a storage unit
Moving is stressful enough without having to pressure yourself into making decisions about whether or not to keep something you're currently on the fence about.
Rather than trying to make all the tough decisions at once, rent a storage unit so all the things you want to keep will be safely stored.
Once you're settled into your new place you can take your time going through the belongings in your storage locker. This will help you make decisions with a clearer head.
Self-storage is also handy if you have family heirlooms or mementos that are important to hold onto.
Please visit our Storage FAQ page for more information about Storage Units.
---
Storage Units in Toronto, Halifax, and Over 30 Other Locations Across Canada
Apple Self Storage has 33 storage facilities across Ontario and Atlantic Canada. Our facility managers provide friendly, personalized advice to help you pick the right storage solution. Our flexible plans offer the perfect solution for personal, student and business needs. At Apple Self Storage you can be sure satisfaction is always 100% guaranteed. For more information click here to contact us or call 1-866-417-1005 to find your storage solution today.
More From Apple Self Storage