How Decluttering Is The Best Home Improvement to Increase Resale Value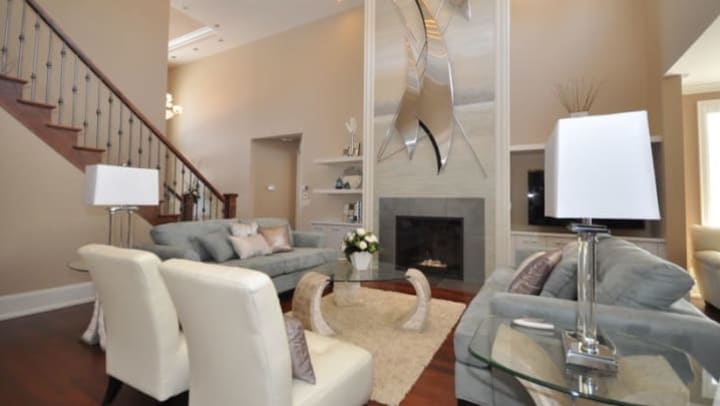 Looking for the simplest and most effective way to boost the resale value of your home? Declutter, declutter, declutter! Yes, it's as easy as that.

Taking the time to thoroughly clear out all your excess stuff will have a huge impact on how quickly you can sell your home.

Angela Mchatten, Site Manager at Apple Self Storage in Fredericton, couldn't agree more on the benefits of decluttering. "So many of us just can't bear to part with things and our homes become crammed full of stuff," said Angela. "But when it comes time to sell, getting rid of all that clutter and cleaning your house until it sparkles, inside and out, makes all the difference. Here are my favourite tips to get going on the decluttering process."
1. Declutter one room at a time
Go from one room to the next and remove everything but essential furniture and home decor items. Discard or donate what you no longer need. Store the things you want to keep, ideally in a self-storage unit, while your house is on the market. This will also help you get a jump on packing and organizing for the move to your new home.
2. Remove personal items
Stage your home so that it looks neutral, much like a hotel room. Remove all your personal items, such as family photographs and artwork, hobbies, and personal collections or memorabilia. This will help potential buyers imagine the place as their own. Removing excess items will also make your home look and feel larger, which once again, makes it more likely to sell.
3. Clean out your closets
If your closets and other storage spaces are packed full, no matter how well organized they are, your house will look like it doesn't have enough storage space. Real estate agents will usually recommend that you keep storage spaces only about 2/3's full. So empty out your closets and put everything extra into a storage unit.
4. Tidy up the basement
If the basement is where you keep all your extra clothes, kids toys, appliances, books, and furniture, then clear it out. Get rid of what you no longer need and send the rest to storage. A spacious basement helps sell a house.
5. Make your home look problem-free
When a house is disorganized and has piles of stuff, it creates the impression that bigger problems could be lurking. Maybe major repairs need to be done that can't be seen. Removing the clutter and putting a fresh coat of paint on the walls will ease the concerns of potential buyers and help sell your home quicker.
6. Cleanliness is key
A thorough cleaning is essential before showing your home. Be sure to make minor repairs (and major ones if needed), touch up small knicks and scratches, and replace old light fixtures. Make your home look as spotless and well maintained as possible. Everyone appreciates a clean house.
7. Don't forget the exterior
You want your home to look clean and organized on the outside as well. After all, the exterior is the first thing house hunters see. Angela said she's driven by open houses where she didn't even bother stopping because of the way the house looked.
Remove all out-of-season and extra outdoor items from your yard. Make your front porch area welcoming and warm, without being cluttered. Putting seasonal items into a storage unit will give you a head start on packing for your new home.
---
Please visit our Storage FAQ page for more information about Storage Units. Storage Units in Toronto, Halifax, and Over 30 Other Locations Across Canada.
Apple Self Storage has 33 storage unit facilities across Ontario and Atlantic Canada. Our facility managers provide friendly, personalized advice to help you pick the right self storage solution. Our flexible plans offer the perfect solution for personal, student and business needs. At Apple Self Storage you can be sure satisfaction is always 100% guaranteed. For more information click here to contact us or call 1-866-880-6698 to find your storage solution today.
More From Apple Self Storage