Do I Need Storage Unit Insurance? 5 FAQs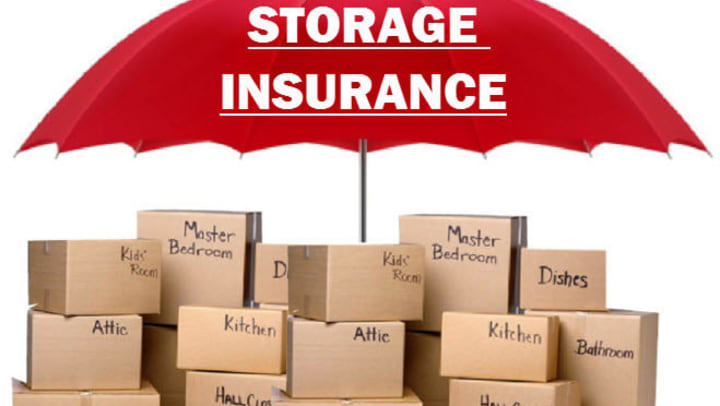 Our storage locations are equipped with strong security, but there are certain things that can't be accounted for. Things like fires, floods, or other extreme conditions could damage your possessions. For these rare instances self-storage insurance is available. Here are 5 frequently asked questions about storage insurance:
1. Does My Home Insurance Cover My Storage Unit?
You might be surprised to find out that your home insurance policy may not cover your possessions stored outside the insured premises. If you are looking to store your possessions in a storage unit, it is best to double check with your insurance provider to see what coverage you have. Although some homeowner's or renter's insurance does cover self-storage, the coverage is often quite restricted in terms of what is covered and how much.
2. What Types Of Self Storage Insurance Are Available?
There are 2 types of Storage Insurance:
1) Storage Insurance for Commercial Clients with a limit of up to $15,000 of coverage.
2) Storage Insurance for Residential Clients who can get up to $30,000 worth of insurance coverage.
3. Is It More Expensive To Get Insurance Through My Storage Company Than Through My Current Insurance Provider?
It is often more cost effective to purchase insurance from your storage company. Additionally, in the case of any claim, it will not count against your home/business insurance policy and will not affect your rates as a result.
4. How Do I Get Storage Unit Insurance?
All you have to do is select a sufficient insurance coverage for your belongings. You can talk with your storage company to view insurance options. Payments for insurance will be processed the same time you pay the rent for your storage unit.
5. How Can I Find Out More About Storage Insurance?
We can put you in touch directly with a representative from our insurance provider and he/she will be able to handle all inquiries related to insurance. Please contact us for more information.
For more information about Storage Units, please visit our Storage FAQ page.
---
Storage Units in Toronto, Halifax, and Over 20 Other Locations Across Canada
Apple Self Storage has 26 storage facilities across Ontario and Atlantic Canada. Our facility managers provide friendly, personalized advice to help you pick the right storage solution. Our flexible plans offer the perfect solution for personal, student and business needs. At Apple Self Storage you can be sure satisfaction is always 100% guaranteed. For more information click here to contact us or call 1-866-417-1005 to find your storage solution today.
More From Apple Self Storage