Apple Self Storage & Suites Receives Community Influencer/Leadership Award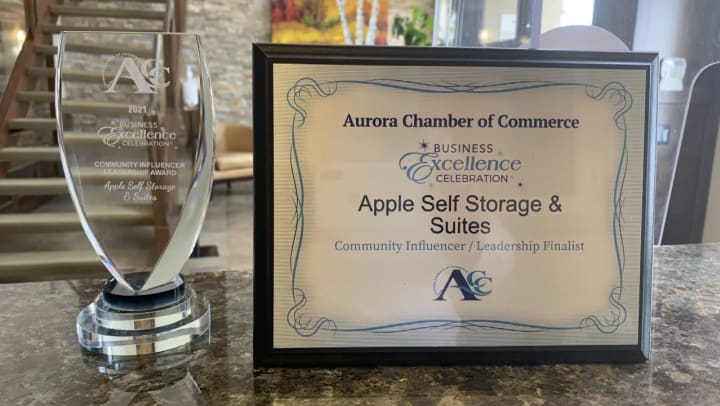 On June 10th, the Aurora Chamber of Commerce held the 2021 Business Excellence Celebration to recognize local businesses that have demonstrated a passion for excellence, a commitment to their community and a strong entrepreneurial spirit.
At the event, Apple Self Storage & Suites was announced the winner of the Community Influencer & Leadership Award. Founded by three brothers, Phil, Jeff and Scott Allan, Apple Self Storage and Suites been deeply involved in the communities we serve from the beginning. The leadership provided by Phil, Scott and Jeff has helped the entire Apple Self Storage & Suites organization understand how important it is to get involved in our local communities and give back however we can, our leaders truly walk the walk and lead by example.
"Thank you Aurora for nominating us for the Community Influencer/Leadership Awards and congratulations to the other nominees, Aurora Restaurants & Food News Group, Coconut Village Nails Spa, and The Partnership Network. Aurora is full of wonderful organizations giving back to our community. It is an honour to be recognized by those in our community and we look forward to continuing to support our wonderful communities."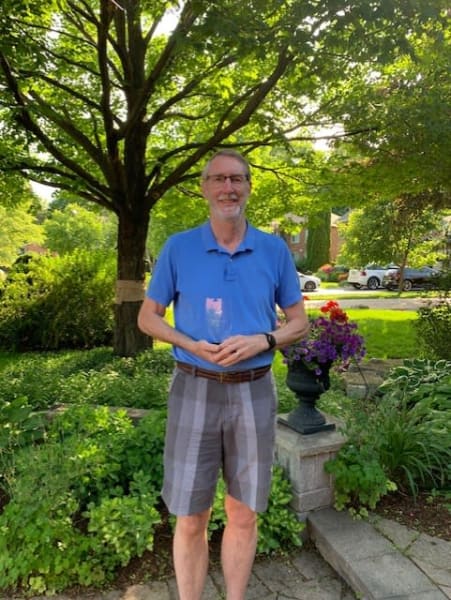 MORE ABOUT APPLE SUITES
Since opening in 2010, Apple Suites has been providing the finest in rented office space with the ability to meet the demands of a broad range of business clients. Across all locations, their goal is to combine comfort and convenience to create an environment where businesses can truly thrive. For more information on office rentals, please visit Apple Suites.
---
Please visit our Storage FAQ page for more information about Storage Units. Storage Units in Toronto, Halifax, and Over 30 Other Locations Across Canada. Apple Self Storage has 36 storage unit facilities across Ontario and Atlantic Canada. Our facility managers provide friendly, personalized advice to help you pick the right self storage solution. Our flexible plans offer the perfect solution for personal, student and business needs. At Apple Self Storage you can be sure satisfaction is always 100% guaranteed. For more information click here to contact us or call 1-866-417-1005 to find your storage solution today.
More From Apple Self Storage