Apple Self Storage Raises $20,550 Donation For The ABLE Network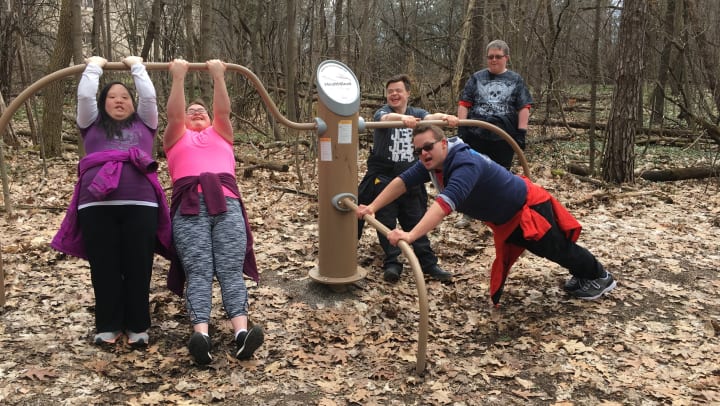 Apple Self Storage is beyond thrilled to be able to continue supporting the Able Network through a company-wide fundraiser for the fifth year in a row. The donation raised this year, $20,550, exceeded the previous year's donation significantly.
Apple Self Storage thanks all the tenants that helped make this wonderful donation possible. Last year was a difficult year for many, and being able to continue fundraising for The Able Network allows ongoing support to those in the community.
The Able Network continues to adapt and work hard to provide programs online to its participants. It is important for participants to be involved even when restrictions make it difficult to do so and donations allow The Able Network to continue their initiatives.
---
MORE ABOUT THE ABLE NETWORK
The ABLE Network is a fee for service, registered charity located in Aurora, Ontario. Their participants are supported in 5 core programs of work experience, transit training, recreation, literacy and volunteer activities. The ABLE Network is based on strong principles and research that states that inclusion of persons with an ID in natural settings provides them with an equal opportunity to make a contribution to the health and well-being of their community.
For more information about The Able Network, please visit www.theablenetwork.ca
MORE ABOUT APPLE SELF STORAGE
Known for having the best managed self storage facilities in Canada, Apple Self Storage strives to deliver a genuine and authentically great experience across every one of its 35 facilities. The family-owned company has established close bonds with the communities in which it operates through regular pursuit of opportunities to assist organizations that enrich them. It has done so since their very first facility opened in 1975. Apple Self Storage is actively looking to expand their third party management platform as well as expanding through acquisitions and new developments.
For more information about Storage Units, please visit www.applestorage.com
More From Apple Self Storage