Apple Self Storage Acquires Self Storage Facility in Parry Sound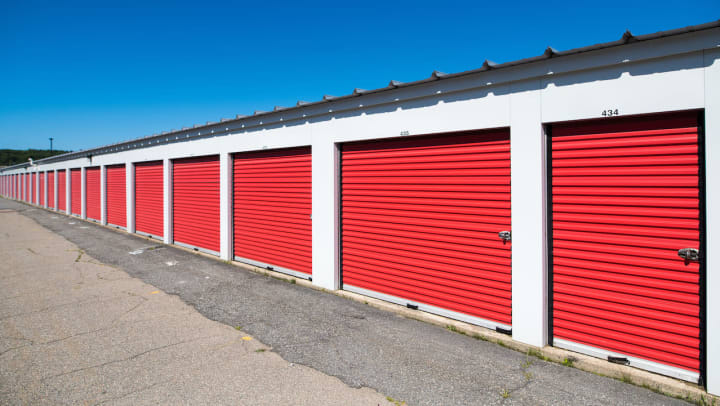 Apple Self Storage is thrilled to add another location to service the Georgian Bay and Muskoka area. Located at #4 12th Concession Road off Lake Joseph Rd (Old HWY 69) in Seguin, ON this self storage location offers drive-up units perfect for both business and personal storage needs. Conveniently close to HWY 400 near Parry Sound, ON, Apple Self Storage – Parry Sound facility is easily accessible 24 hours, 7 days a week.
The facility previously known as Parry Sound Storage makes loading and unloading your belongings easy with all ground-floor units, well-lit areas, and wide driveways. Apple Self Storage – Parry Sound offers security features such as 24 hour digital surveillance, and is the perfect location to store summer recreational vehicles and accessories like jet skis, ATVs, motorcycles or wakeboards close to where you need them.
If you are running an Air BnB or cottage rental in cottage country, this location can keep any additional inventory you might need close at hand and gives you additional storage during the winter months. With units ranging from 30 – 360 sq.ft., you can find the perfect unit to accommodate your storage needs.
"We have loved being a part of the cottage country area and are thrilled that we can continue serving even more residents with our newest location in Parry Sound. The community is rich with activities, culture and heritage and we cannot wait to become an ongoing member of this community. It's such a joy being in the area known as the jewel of the 30,000 Island on Georgian Bay!"
The additional units located at Apple Self Storage-Parry Sound will be managed by the Port Carling location close by in the Muskoka area. Staff is excited to help residents of the area with their storage needs. Rent or reserve a unit today by visiting www.applestorage.com, calling 705-765-7218 or emailing eveleighrd@applestorage.com.
Check out our other blogs:
---
MORE ABOUT APPLE SELF STORAGE
Known for having the best managed self storage facilities in Canada, Apple Self Storage strives to deliver a genuine and authentically great experience across every one of its 40+ facilities. The family-owned company has established close bonds with the communities in which it operates through regular pursuit of opportunities to assist organizations that enrich them. It has done so since their very first facility opened in 1975. Apple Self Storage is actively looking to expand their third party management platform as well as expanding through acquisitions and new developments.
For more information about Storage Units, please visit www.applestorage.com
More From Apple Self Storage