Annual Fundraiser for the Able Network Happening at Apple Self Storage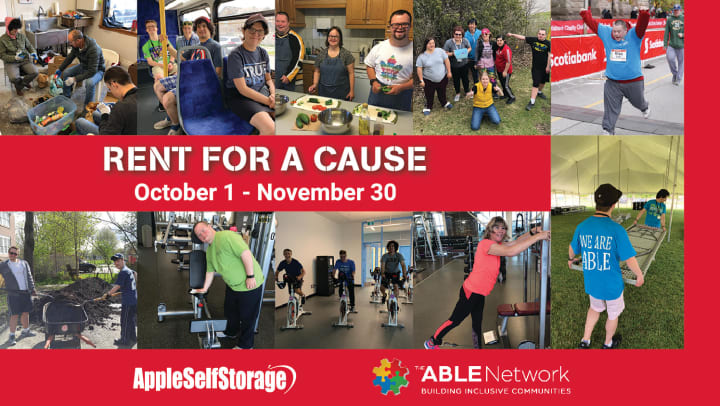 Our annual fundraiser to help support The ABLE Network is taking place now throughout November. The fundraiser will be running across all Apple Self Storage facilities in Ontario, Winnipeg, Nova Scotia and New Brunswick.
With every new rental between October 1st and November 30th, Apple Self Storage will donate $10 to The ABLE Network.
The ABLE Network runs programs to support adults with intellectual disabilities. They strive to both inspire participant to be active, contributing citizens to the workplace and community through access to better living and employment, and to grow their participants' independence and abilities through relevant experience in natural settings.
Apple Self Storage has been a long-standing partner of the charity and is proud to continue supporting The ABLE Network.The annual two-month fundraiser helps provide a funding boost to the charity, which relies on donations and a roster of volunteers to keep important programs running for its participants.
Join us in supporting The ABLE Network!
To find an Apple Self Storage location near you visit our list of locations.
You can also donate directly to The ABLE Network here.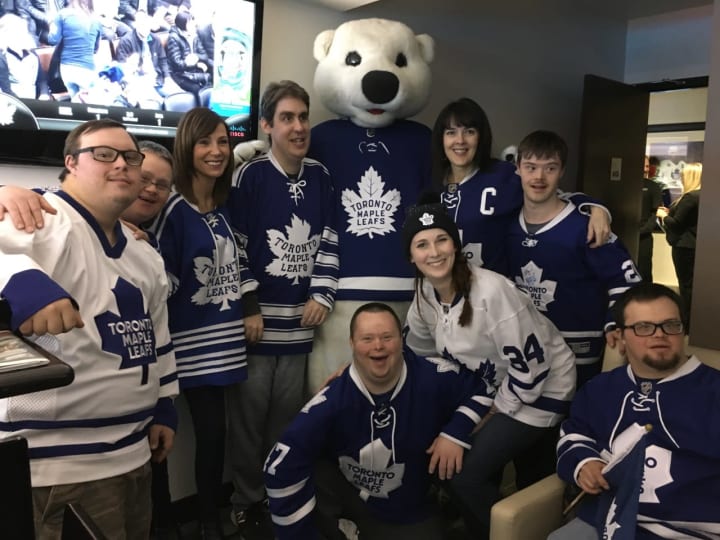 Check out our other blogs:
---
Please visit our Storage FAQ page for more information about Storage Units. Storage Units in Toronto, Halifax, and Over 40 Other Locations Across Canada. Apple Self Storage has 40+ storage unit facilities across Ontario, Manitoba and Atlantic Canada. Our facility managers provide friendly, personalized advice to help you pick the right self storage solution. Our flexible plans offer the perfect solution for personal, student and business needs. At Apple Self Storage you can be sure satisfaction is always 100% guaranteed. For more information click here to contact us or call 1-866-417-1005 to find your storage solution today.
More From Apple Self Storage