9 Tips For Storing Your Motorcycle For the Winter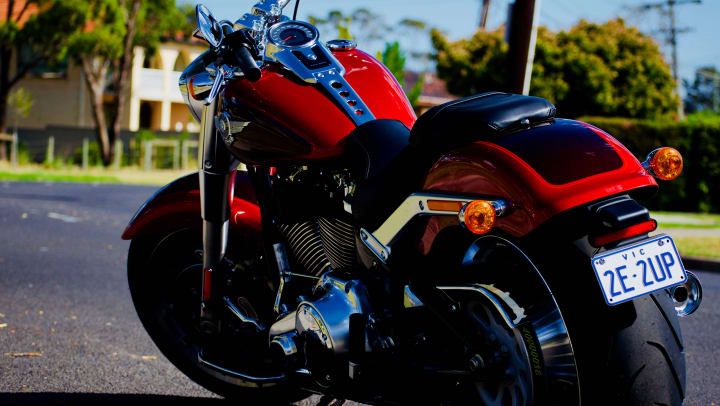 When it comes time to reluctantly put your motorcycle away for the winter, it's not quite as simple as tossing a cover over it and walking away. It requires some pre-storage prep to keep it in top condition to hit the road next spring.
Crystal, Site Manager for Apple Self Storage in Kingston, sees a fair number of motorcycles roll into her location every year to ride out the winter. Because her location has climate-controlled units, it's a good choice for anyone looking to safely store their bikes during the winter months.
"Harsh winter temperatures and exposure to moisture can really take a toll on bikes," says Crystal. "People who keep their motorcycles in climate-controlled storage units avoid unpleasant surprises come springtime, such as corrosion, rust spots or dead batteries. Nobody wants that!"
Here are 9 tips to prepare your motorcycle to safely ride out the winter:
1. Wash your bike
Give your bike a good wash and dry thoroughly to get all the moisture off. Moisture and damp spots can damage the paint.
Waxing your bike will provide extra protection against moisture and rust. 
Spray exposed metal surfaces with WD-40 to prevent rust and corrosion.
2. Fill up your fuel tank
Filling up helps prevent the inner lining of your tank from corroding.
To keep the gas from deteriorating and to avoid rust in the gas tank, add the recommended amount of fuel stabilizer to your tank. 
Turn on your bike and let it run for a few minutes so the treated fuel can cycle through.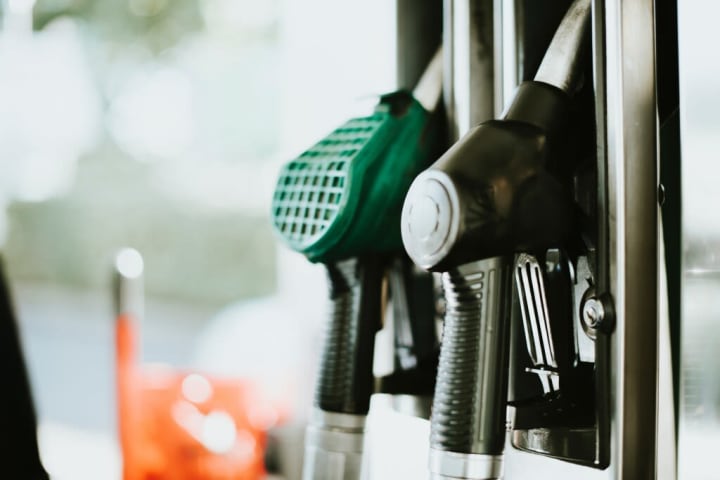 3. Check your fluids
Double-check your brake, clutch, and coolant fluids before storage. 
Top up your antifreeze if you're not storing your bike in a climate-controlled space.
Lube your throttle, kickstand, shifter, and clutch cables to avoid rust and moisture.
4. Replace your oil 
Change your oil and filter before storing your bike to avoid corrosion. It's better for your lubrication system to have fresh oil sitting in it.
5. Pump up your tires
Fill your tires to their maximum recommended volume. Check that there are no leaks in the tires.
To prevent flat spots from forming while in storage, use a motorcycle stand to store your bike with the tires off the ground.
If you don't have a stand, then try to get at least the rear tire off the ground so you can roll your bike back and forth from time to time to rotate your tires over the winter.
Keep moisture from seeping into your tires by placing a piece of carpet or plywood under them.
6. Plug your pipes
Your exhaust pipe should not become a winter home for local wildlife. Plug your air intakes and exhaust with towels or plastic bags to keep critters out.
7. Remove your battery
A simple way to safeguard your battery from self-discharging over the winter is to remove it.
8. Cover up
After prepping your bike, store it underneath a motorcycle cover to keep dust off and moisture out.
9. Rent a climate-controlled storage unit
If you plan to keep your motorcycle in a self storage locker over the winter, a climate-controlled unit is your best choice to prevent rusting and damage.
Because the temperature and humidity levels are consistently maintained in a climate-controlled storage unit, it prevents your motorcycle engine from freezing and keeps moisture from collecting in the engine. 
Please visit our Storage FAQ page for more information about Storage Units.
---
Storage Units in Toronto, Halifax, and Over 30 Other Locations Across Canada
Apple Self Storage has 28 storage facilities across Ontario and Atlantic Canada. Our facility managers provide friendly, personalized advice to help you pick the right storage solution. Our flexible plans offer the perfect solution for personal, student and business needs. At Apple Self Storage you can be sure satisfaction is always 100% guaranteed. For more information click here to contact us or call 1-866-417-1005 to find your storage solution today.
More From Apple Self Storage