8 Tips For Preparing Your Backyard For Winter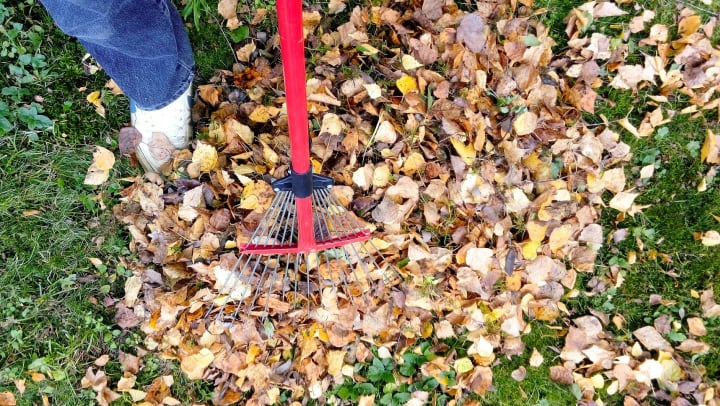 There's no doubt it's starting to get chilly and the leaves are changing colour, which means it's probably time to start doing those last outdoor fall chores before winter arrives. To get your backyard ready for the snow and ice, here are some tips on how to properly pack everything away.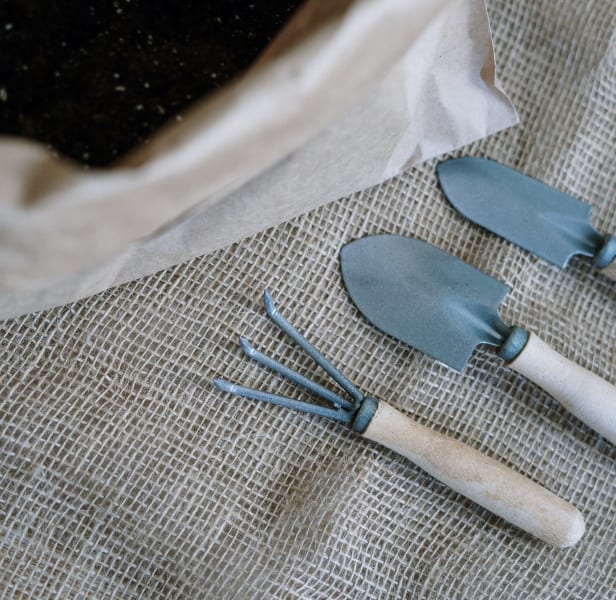 1. Garden Tools and Hose
Clean all tools and store in a dry spot away from any areas that could collect ice.
Drain your garden hose and store inside to avoid cracking during the winter.
Remove accumulated grass from your lawn mower and weed whacker. Spray a light coating of oil to protect the underside against rust and dampness.
Check your winter tools to make sure they are in working order and ready to be used.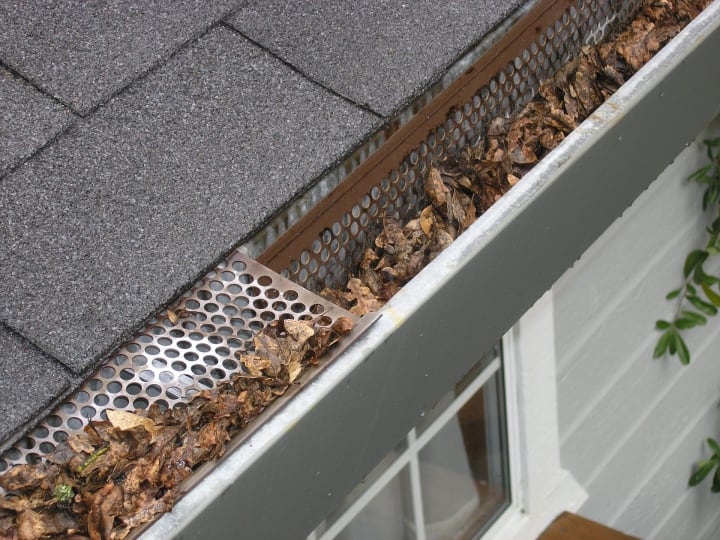 2. Gutters and Drains
Check for damage and leaks to your drainage systems and make any repairs.
Clear gutters of any debris to avoid flooding or structural damage from ice and melting snow.
Ensure that all drains lead away from your home to avoid springtime flooding.
Make sure the dirt grade leads away from your home, not towards it, to avoid any water coming in when the snow starts to melt.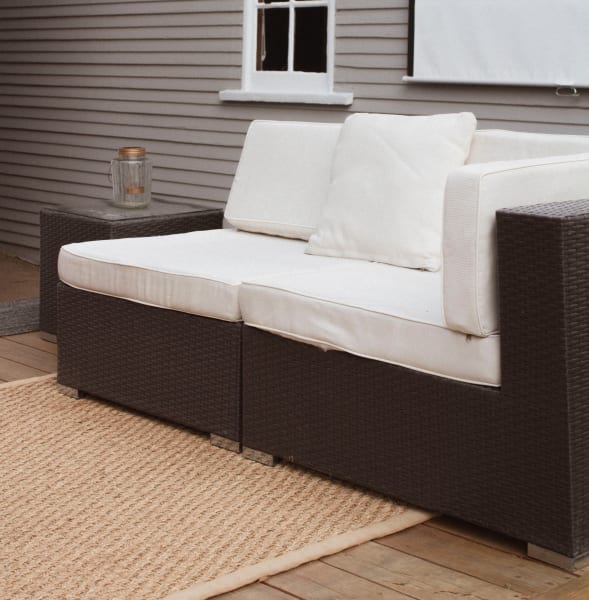 3. Patio Furniture and Cushions
Give all furniture and cushions a good clean. Make sure to let everything dry completely before packing away.
It is ideal to store furniture inside, but if you have limited space and need to keep it outdoors make sure you cover all furniture securely.
If anything is left outside, make sure to brush off snow regularly to prevent water damage.
Cushions can be packed inside or in storage boxes.
When washing items, follow the correct cleaning recommendations for various furniture materials:

Mesh: wash with mild soap and water, rinse and then let dry.
Stainless steel: wash with mild soapy water or for a deeper clean use white vinegar or a mix of baking soda and dish soap. Rinse and towel dry.
Teak: Rinse with water regularly. Stains can be removed using a diluted bleach mixture with a 4:1 ratio of water to bleach.
Plastic: Clean with 1/4 cup bleach and hot water. Use a scrub brush for tough spots and then rinse with clean water. Vinegar or dish soap can also be used.

If you want to protect your furniture further:

Coat wood furniture with a protective waterproof sealant.
Coat iron furniture with a rust-resistant primer and an exterior grade enamel paint.
Protect wicker furniture with a clear marine varnish.
Use Scotchgard or your preferred water repellant on fabric furniture and cushions to repel water stains.
4. Grill / Barbecue
Clean the inside and outside of the grill  thoroughly.
Store inside if you have room, otherwise make sure to cover securely to prevent rodents from getting in.
Ensure the propane tank is properly sealed and stored.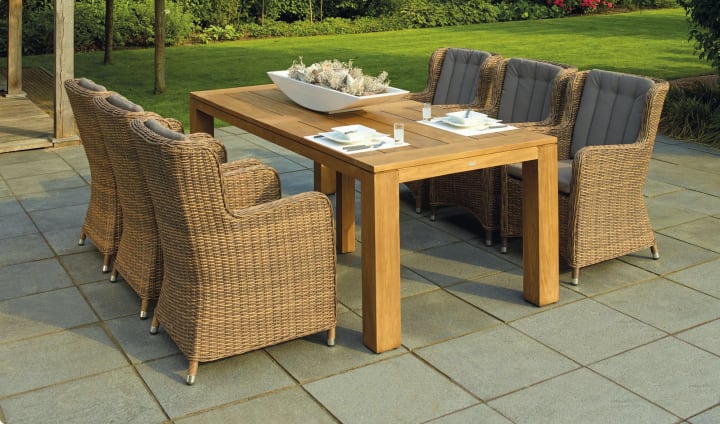 5. Patio and Deck
Sweep and wash the patio or deck to get rid of leaves and grime that might stain it over the winter.
Sealing your patio or deck will provide extra protection against the weather.
Make sure to replace any wood or stones that are damaged.
Wash and dry umbrellas and hammocks completely, then wrap tightly in a plastic cover and store indoors.
Pack up any additional seasonal items, such as fire pits, that can't be left outside.
6. Yard and Plants
If you can't bear to part with your potted plants take them indoors. Just make sure you have adequate light.
Cover shrubs and trees.
Pull up any dead plants.
Fertilize and add mulch to protect your lawn and plants.
Rake leaves to promote lawn health.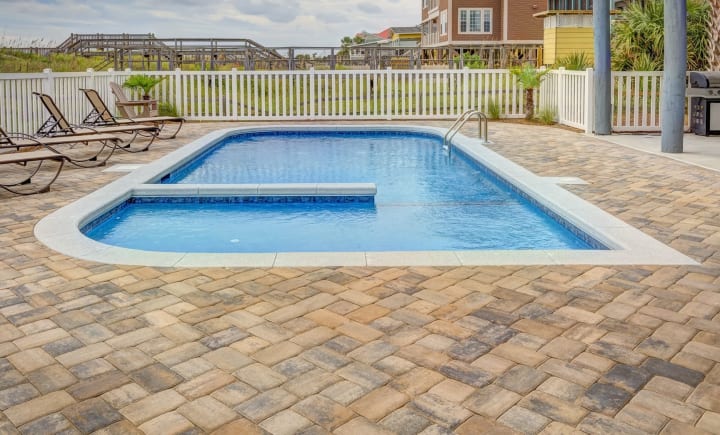 7. Pool
Clean the whole pool by skimming or vacuuming leaves and debris.
Balance the water chemistry according to the pool's specific instructions.
Remove, dry and store ladders, wall fittings, cleaners, and skimmer baskets.
Drain pumps, heaters, filters, and chlorinators to prevent cracking.
Use a skimmer cover to protect it from freezing or lower the water level up to a foot lower than the skimmer.
Use a blower to clear any water from plumbing lines or add pool antifreeze to the plumbing lines.
Cover the pool snugly.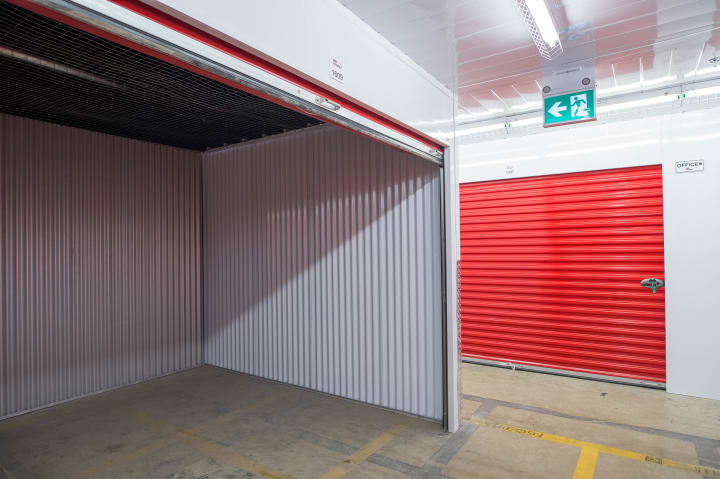 8. Consider A Storage Unit
If you do not have the space to store your backyard items for the winter, consider renting a storage unit.
There are lots of options and sizes to store your seasonal items and keep them in prime condition.
Looking for more seasonal tips? Check out our other blogs:
---
Please visit our Storage FAQ page for more information about Storage Units. Storage Units in Toronto, Halifax, and Over 30 Other Locations Across Canada.   Apple Self Storage has 36 storage unit facilities across Ontario and Atlantic Canada. Our facility managers provide friendly, personalized advice to help you pick the right self storage solution. Our flexible plans offer the perfect solution for personal, student and business needs. At Apple Self Storage you can be sure satisfaction is always 100% guaranteed. For more information click here to contact us or call 1-866-417-1005 to find your storage solution today.
More From Apple Self Storage