7 Steps To Store Your Car Safely In A Storage Unit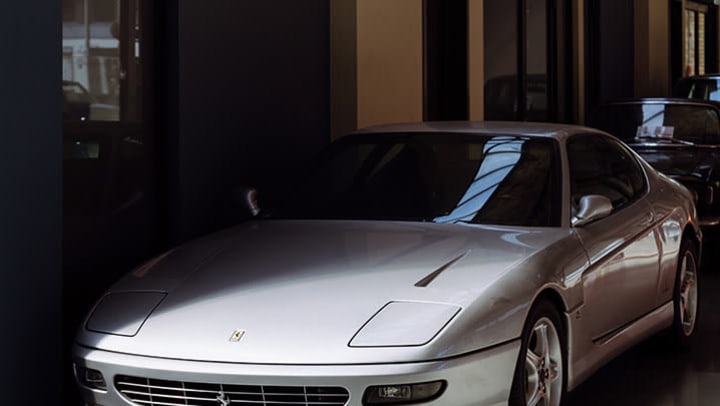 Perhaps it was because you had a mid-life crisis, or got a promotion, or won the lottery. Whatever the reason, you bought an expensive car. Now, it may make you feel excited and happy when the top is down and the wind is blowing through your hair, but what happens when that first snowfall comes?
Winter is coming; where will you store your precious car? We get many people asking us "Can I put my car into storage?" And the answer is simple: YES. Whether it's a prized possession car, or a car you just want to keep in good shape, storing it over the winter is a great idea. It does however, take some preparation. Before we delve into steps to safely store your car, read below to see why using a storage unit is better than a garage or parking it in your driveway.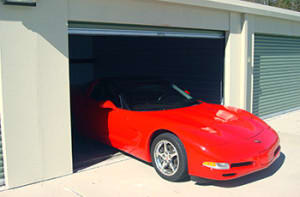 Why Should I Store My Car In A Storage Unit?
Storage facilities provide security to keep your car safe and protected during the winter months, and all year round. Putting your car in storage means it is protected from outdoor elements like snow, slush, and ice. Furthermore, it is protected from vandals because it is locked, alarmed, and surveilled by cameras. With your vehicle isolated in storage, it means nothing can fall on it or brush up against it, like things can in a garage. Also, with 24 hour access, you can even come and visit through the winter to make sure your baby is ok!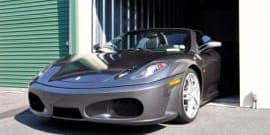 7 Steps To Safely Store Your Car In Self-Storage
1. New Cars: Leave Battery, Old Cars: Remove Battery
For older cars without engine computers, it is better to disconnect and remove the battery altogether. However, if you have a newer vehicle that has an engine computer, you should install a smart charger in it as it will require the battery.
2. Use Some Elbow Grease
Carefully remove accumulated road grit and dirt from the nooks and crannies in the fender wells. Left alone, rust and corrosion will be the inevitable result. Wash the car thoroughly, including the underside of the car. Dry the car completely and wax if you so wish.
3. Get Jacked
If the car will be sitting for the winter, jack the car up and place jack stands under the rear axle and the front suspension. With the tires off the ground, they will not develop the flat spots that cause an unpleasant vibration when the car goes back on the road.
4. Wipe Out Your Wiper Blades
Remove the wiper blades and store them inside the car. Make sure you clean them well before storing. They have a tendency to stick to the glass and if left long enough, the blade edge will deform from being pressed just one way.
5. Ensure The Exhaust Pipe Is Not A Welcome Mat
Plug the tail-pipe(s) with a rag or rubber ball and tape it in place. It will keep the mice from building a nest in the exhaust, or worse, in the engine.
6. Stabilize That Fuel
It can be difficult to fully drain all of the gasoline (which you want to do because gasoline can oxidize and form deposits over time), so it is recommended to use a fuel stabilizer instead.
7. Superior Interior Cleaning
Give the interior of the vehicle a good cleaning before storing it to reduce any odors and to remove any food particles. Vacuum the carpets, wipe down the dashboard, and clean every nook and cranny. It's also recommended to remove most items from the car, including any snacks stored in the trunk or glove compartment. Doing this ensures that mice and other critters will be less likely to sneak their way in!
Storage Unit Sizes For Cars
Most cars can be stored in a regular 10×20 drive up storage unit. If you have a smaller car, such as a small sports car, you might consider fitting it in a 10×16 drive up storage unit.
Indoor, Outdoor and Climate Controlled Storage Units
You have the option to choose between indoor and outdoor, as well as heated (climate controlled) storage units or not. It's recommended to have a heated unit in the winter months to avoid freezing. The availability depends on each location's space. Winter storage is usually from November to April, but to ensure you get the best unit, try booking in October.
Looking For More Storage Tips?
Check out our blogs How Much Does It Cost To Rent A Storage Unit and 3 Tips For Choosing The Best Storage Unit Lock.
---
Storage Units in Toronto, Halifax, and Over 20 Other Locations Across Canada
Apple Self Storage has 25 storage facilities across Ontario and Atlantic Canada. We're easily accessible any time of the year. Our facility managers provide friendly, personalized advice to help you pick the right storage solution. Our flexible plans offer the perfect solution for personal, student and business needs. At Apple Self Storage you can be sure satisfaction is always 100% guaranteed. For more information click here to contact us or call 1-866-417-1005 to find your storage solution today.
More From Apple Self Storage