7 Step Pre-Moving Checklist For A Stress-Free Move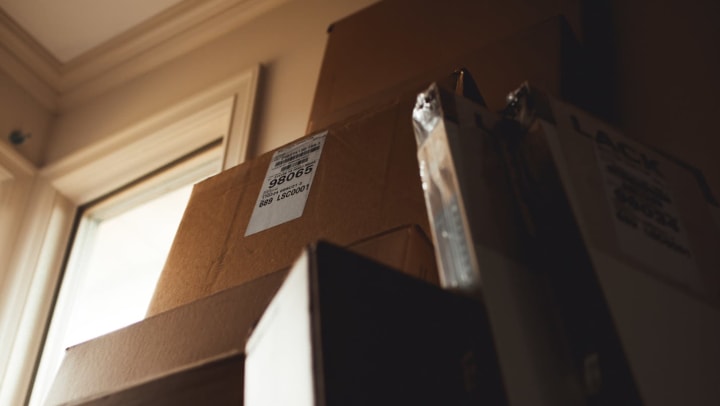 Want to keep your moving day as simple and hassle-free as possible? Louise Gaerdes, a Site Manager at Apple Self-Storage, says the key is not to leave everything until the last minute. To avoid a raft of problems on moving day, Louise suggests that you try and start the pre-moving process at least two months in advance.
Here's a handy moving checklist that will help you stay on track as you get closer to your big day. Plus, you can always speak to one of our moving experts at Apple Self-Storage who'll be happy to provide moving tips and help you pick out the right packing supplies.
Louise's "stay calm" countdown checklist for moving day:
1. Two Months To Moving Day
Establish a moving budget. Do research by calling self-storage facilities and moving companies for estimates.
Create a moving folder to keep track of quotes, receipts, legal and financial documents and helpful information.
Get a self-storage unit. Having a storage unit in advance helps you declutter your home and feel organized. You can move your items straight into the storage unit as you pack them up, and then decide later when to transfer them to your new place.
Book your moving company to get the date you want or reserve a moving truck if you're going to do the move yourself.
Check out the new neighborhood for details about housing, services, schools, transportation, and childcare in the area.
2. Six Weeks To Moving Day
Purchase good quality packing supplies so you don't have to worry about anything breaking or getting damaged. Here's a list of Certified Packologist® recommended moving supplies that are available at most Apple Self-Storage locations across Canada.
Begin decluttering your house. Sort items into things to keep, sell, donate or ditch.
First up – attics, basements, and rooms you rarely use. Then tackle your closets.
Clearly mark each box – list what's inside and where it's going. Create a master sheet with more details about each box as an inventory of everything you've packed.
Decide how you're going to move plants and valuable items.
Make a plan for your pets on moving day.
3. One Month To Moving Day
Go to the post office to set up your new address. Mail out "change of address" cards to friends, relatives, and companies that send you mail.
Redirect newspaper and magazine subscriptions to your new location.
Update your driver's license and automobile insurance with your new address.
Cancel or transfer your utilities and services to your new home.
Get records for medical, dental, the vet and your children's schools updated with your new address.
4. Two Weeks To Moving Day
Request final meter readings for your home.
If you're changing cities or provinces, close and transfer bank accounts and safety deposit boxes.
Prepare an information folder about your house for the new owner. Leave your new address so they can forward any mail that shows up.
5. One Week To Moving Day
Start using up the food in your fridge and freezer.
Clean appliances such as the stove, dishwasher, and BBQ.
Wipe down larger items such as a lawnmower or snow blower and wrap them in plastic bags to avoid gas or oil spills.
Throw out flammable items, such as paint and gasoline.
Pack a "Quick Fix" box with things you might need right away in your new place. This can include cleaning supplies, paper towels, rags, scissors, light bulbs, small tool kit, garbage bags, and other essentials. Keep the box handy so it's the first thing you'll unload when you arrive!
Measure door frames to make sure your furniture can fit through the doors.
6. The Day Before Moving Day
Pack some food, snacks, and beverages for moving day.
Pack a travel bag with enough clothes and toiletries to cover the first few days of your move.
If you're taking any fridges or freezers with you, unplug them and wedge the doors open with an empty toilet paper roll prior to moving them.
7. The Big Day
Know where your "Quick Fix" box is so you'll have what you need on hand.
Make space for the movers to get in and out. Lay down carpet or cardboard to avoid scratching the floors.
Strip all beds and cover the mattresses with mattress bags.
Do a final check of all the rooms, cupboards and storage areas to make sure nothing is left behind.
Lock all windows and doors and turn down the heating or air conditioning.
If the new owners aren't moving in right away, turn off the water and lights.
If your new place won't be ready right away and you need short-term storage, Apple Self Storage can help you select the right size unit and provide the packing supplies you'll need. Please visit our locations to see the unit sizes you can choose from.
Please visit our Storage FAQ page for more information about Storage Units.
---
Storage Units in Toronto, Halifax, and Over 20 Other Locations Across Canada
Apple Self Storage has 28 storage facilities across Ontario and Atlantic Canada. Our facility managers provide friendly, personalized advice to help you pick the right storage solution. Our flexible plans offer the perfect solution for personal, student and business needs. At Apple Self Storage you can be sure satisfaction is always 100% guaranteed. For more information click here to contact us or call 1-866-417-1005 to find your storage solution today.
More From Apple Self Storage