7 Clever Winter Clothing Storage Ideas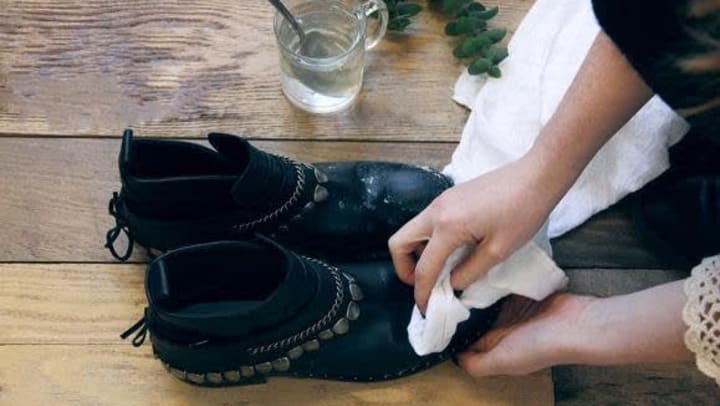 Fortunately, winter will be over soon. While the warm spring weather is always very welcome, for a lot of us it also means that we have to find storage solutions for our winter clothing.
We asked Patricia Wynowsky, Site Manager for our Apple Self-Storage location in Kitchener, for her recommendations on how to store bulky winter clothing. She suggested six clever winter clothing storage ideas to tuck everything away.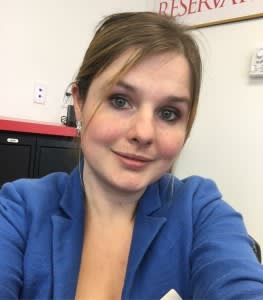 1. Wash Away Winter
Be sure to wash or dry clean all of your winter clothes before you put them away. Prevent moths from munching on your stored sweaters and blankets with an eco-friendly moth repellent. Instead of mothballs, you can buy cedar, lavender or cinnamon sachets. Remove salt stains on boots and winter shoes. Put leather conditioner on your footwear to keep it all in good condition.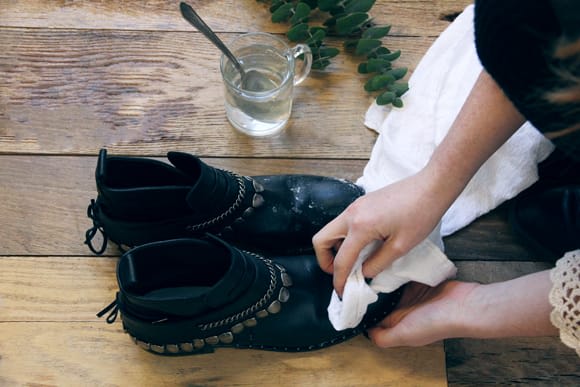 2. Vacuum Pack It
Snowboarding and skiing gear is bulky. A great way to save storage space is by vacuum sealing your clothes. There are lots of commercial vacuum seal bags available, but they can be pricey. You can make your own vacuum seal bags just by using a vacuum cleaner with a detachable hose and large plastic garbage bags. Fill two-thirds of a bag with clothes. Hold the top one-third of the bag firmly in your hand and insert the vacuum hose in the opening to suck the air out.
3. Use Old Comforter Bags
You can pack a lot of clothing, scarves and sweaters into old comforter bags. They stack well, and will keep your clothes dust-free and protected from moths. You can also easily see what's inside.
4. Hanging Cubbies For Winter Wear
Hanging cubbies are a handy way to neatly store winter clothing at the back of your closet. It'll be out of the way so that you'll have enough room for all your lightweight summer clothes. If you want to make room in a front entrance closet, hang up your winter coats in a wardrobe box and store it somewhere out of the way.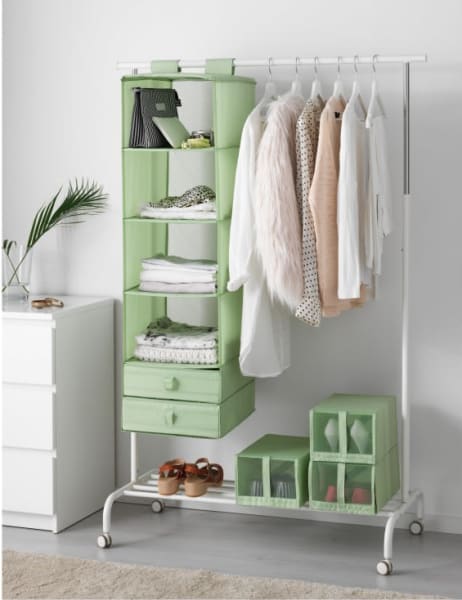 5. Shoe Organizers Are Not Just For Shoes
Over-the-door shoe organizers can be used lots of different ways. The pouches make handy storage spots for scarves, hats and gloves, as well as shoes.
6. Store Boots On Pants Hangers
If you have several pairs of tall boots, hang them up in your closet by using pants hangers with clips. If your boots are sitting on the floor and flopping over, help them keep their shape by stuffing them with a pool noodle or rolled up magazines.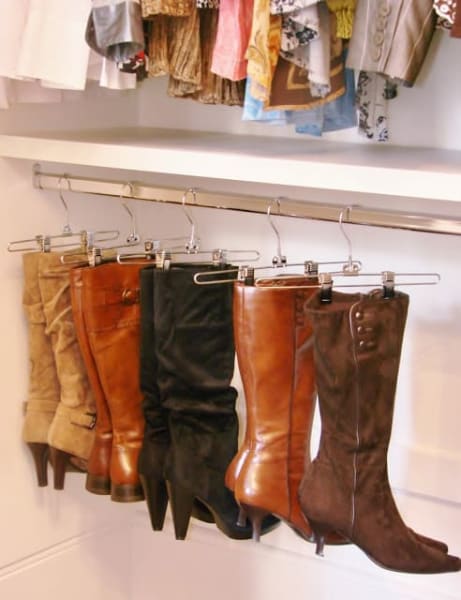 7. Out Of Space? Get A Storage Unit
As you start sorting through everything, there may be items that you aren't quite ready to part with or that you want to sell. Renting a self-storage unit is a good solution. It's secure and affordable. You can also safely sell your items from your storage unit.
Not sure how much storage space you'll need? Simply call us and we can recommend the right size unit.
Please visit our Storage FAQ page for more information about Storage Units.
---
Storage Units in Toronto, Halifax, and Over 20 Other Locations Across Canada
Apple Self Storage has 31 storage facilities across Ontario and Atlantic Canada. Our facility managers provide friendly, personalized advice to help you pick the right storage solution. Our flexible plans offer the perfect solution for personal, student and business needs. At Apple Self Storage you can be sure satisfaction is always 100% guaranteed. For more information click here to contact us or call 1-866-417-1005 to find your storage solution today.
More From Apple Self Storage