6 Ways A Storage Unit Makes Living In Toronto Easier
When you're living in a big city like Toronto you're most likely not going to have a whole lot of extra space. So what do you do with all your beloved belongings, furniture and possessions? Self-storage is an affordable way to enjoy spacious, clutter-free living in a small space, while still keeping the things you love.
We asked Denis Joshua, Facility Manager at Apple Self-Storage Toronto, for his thoughts on ways that a Toronto self storage unit can make life in the city easier and more affordable.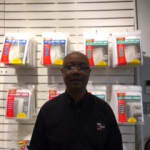 1. A Self Storage Unit Can Be A Second Closet
With the high cost of owning or renting in Toronto these days, it's unlikely that you're going to find a place that fits both your budget and your belongings. A self storage unit is like an extra closet where you can store all the things you don't need on a regular basis but still want to keep. These can include seasonal items, sports equipment, bikes, clothing, or outdoor furniture. A storage unit is handy when you're downsizing from a home to a condo and have more stuff than room. You can keep your prized possessions in storage while you decide how much fits comfortably into your new place. It's recommended to select a self-storage location that's easy to get to or close to where you live. That way you can access whatever you need, whenever you want.
2. Makes Moving To Toronto Less Stressful
Moving anywhere can be a hassle, but moving to Toronto can seem even more challenging. However, a self storage unit can make moving to Toronto easier. Instead of trying to move all of your belongings into the city at once, you can have them shipped in advance directly to a unit and you don't even have to be there. At Apple Self Storage, simply give us the instructions and we'll ensure that your movers put your belongings safely into a storage unit. The key to your unit will be waiting here for you to pick up when you arrive.  You can move in at your own pace without rushing to get it all done in one day.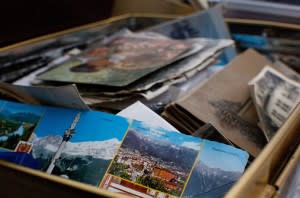 3. No More Worrying About Getting Your Deliveries
If you're living in an apartment building without the luxury of a friendly concierge, or don't want to leave packages sitting on your front porch all day, a storage unit could be the answer. At Apple Self-Storage you can get a package delivered directly to your storage unit and pick it up when it's convenient for you. In a Toronto self-storage unit your deliveries will be safe and secure until you're ready to pick them up.
4. Save Money On Living Expenses With A Self Storage Unit
Living in Toronto isn't cheap, and if you're trying to find a place big enough to fit all of your belongings, chances are that you'll end up paying even more.
Whether you're renting or buying, the bigger the space, the more you'll pay. So why pay for extra space that you're not actually using? Do the math and you'll see that renting a self storage unit is cheaper than spending extra on unused square footage.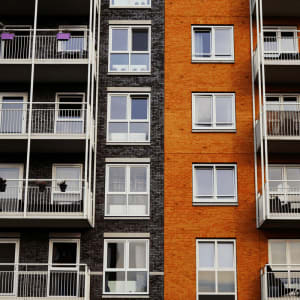 5. Avoid Paying Premium Parking Fees
Parking in Toronto is expensive, and this can make you apprehensive about keeping your vehicle when moving to the city. If you want to keep your car for occasional usage, such as on weekends or for going out of town, you should consider parking your car in a storage unit (available at select Apple Self-Storage locations with drive-up units). It's a great way to keep your vehicle without paying the expensive monthly parking cost in Toronto.
6. Protect Your Belongings During Disaster or Renovations
There's no telling when disaster will strike. If there's a fire, flood or any kind of technical problem where you live, you can always move your stuff into a storage unit for the time being. It's a secure place to keep everything protected while your home is being repaired or renovated.
Please visit our Storage FAQ page for more information about Storage Units.
---
Storage Units in Toronto, Halifax, and Over 20 Other Locations Across Canada
Apple Self Storage has 28 storage facilities across Ontario and Atlantic Canada. Our facility managers provide friendly, personalized advice to help you pick the right storage solution. Our flexible plans offer the perfect solution for personal, student and business needs. At Apple Self Storage you can be sure satisfaction is always 100% guaranteed. For more information click here to contact us or call 1-866-417-1005 to find your storage solution today.
More From Apple Self Storage