6 Tips To Pack Quickly For A Last-Minute Move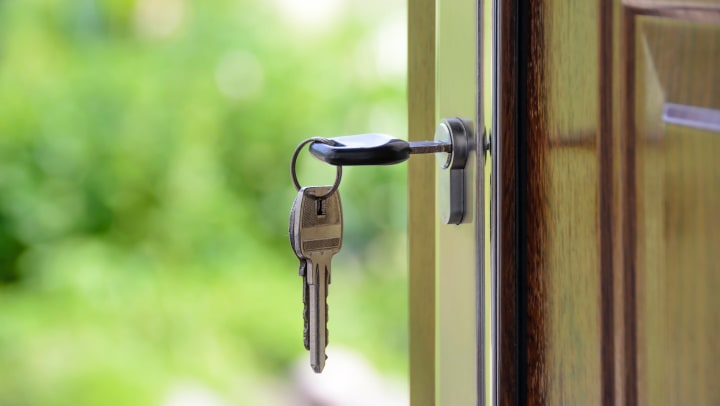 The housing market is still doing well, with many homes selling fast. If you sell your home quickly, it may also mean moving day will approach faster than you thought. Or given the current changes happening as we start to reopen, you may find yourself needing to relocate for employment, financial or other reasons in a limited amount of time. Packing for a move is never easy. And when you have to pack quickly with limited time, it's that much harder.
Site Manager Vaughn at Apple Self-Storage in Mississauga has shared his favourite tips to pack in a pinch without the panic.
When you don't have a lot of time, make the most of it by getting organized," says Vaughn. "Make a list detailing everything that needs to be done."
Here are some other tips to speed things up while you pack up:
1. Start With Your Supplies
Rather than spending time hunting around to gather up free boxes, go directly to a moving supply shop or hardware store to purchase all the boxes and packing supplies you'll need.
Gather together different sized boxes, packing tape, bubble wrap, markers, scissors, and labels.
Another option is to find a moving company that supplies recyclable plastic bins. This saves you folding and taping together cardboard boxes and getting rid of them afterwards.
Most companies will drop off the plastic bins for you and then pick them up after you've finished moving and unpacking.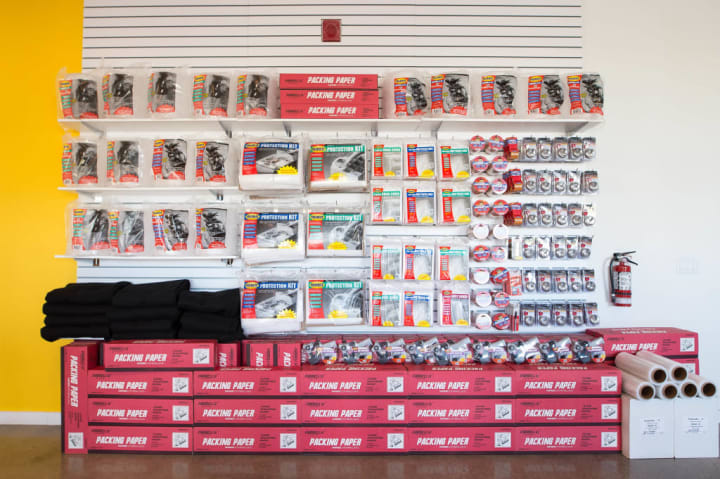 2. Get Rid Of Things You Don't Need
The less you have to pack, the easier it will be.
Thoroughly check all your rooms, closets, and storage spaces and decide what stays and what goes.
Separate your belongings into three piles: keep, donate, or ditch.
If you have a lot of items to donate, arrange with a local charity for a pick-up.
3. Create A Moving Essentials Bag
Fill a gym bag or suitcase with all the essential items you'll need when you arrive at your new place.
Include things like important documents, medications, toiletries, phone and computer chargers, towels, and a few changes of clothes.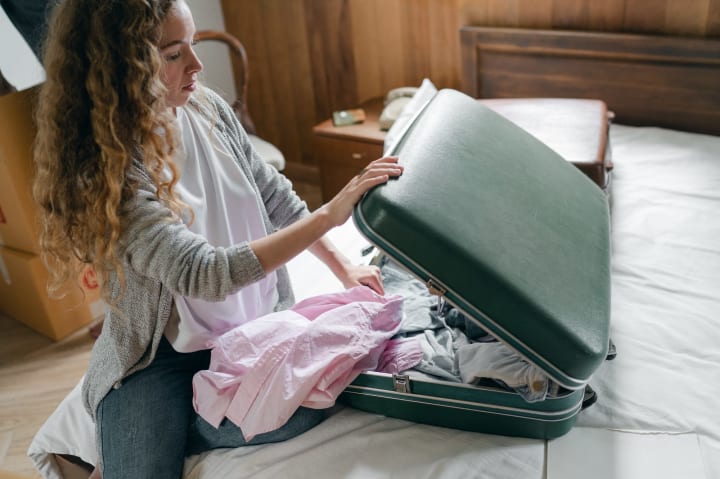 4. Pack It Up, Pack It In
A simple tip is to start big and end small. Start by packing up the biggest rooms in your place, such as a living room or kitchen, and then moving into bedrooms, and finally bathrooms.
Pack now, sort later. Don't worry so much about sorting things at this point. As long as you clearly mark the contents of each box, you'll know what's inside and can sort it out when you get to your new place.
Pack two things at once. Use towels, socks, and sheets to wrap breakable and delicate items.
Don't bother folding up clothes. Keep them on hangers and cover with garment bags or consider getting wardrobe boxes.
Don't empty out dresser drawers (if they're not too heavy). Simply remove drawers from the dresser and wrap in plastic if needed to prevent things from falling out during the move.
5. Get Some Help
Either hire packing professionals or ask family and friends to help you pack up.
Time-consuming rooms like the kitchen are always great places to let someone else tackle for you.
6. Stick It In Storage
If you're under pressure to make a last-minute move, another handy option is to rent self-storage unit.
As you pack up room by room, you can move things directly into your storage unit. They'll be out of the way which gives you more space to quickly pack the rest of your belongings.
Maximize the space in your storage unit by stacking up your moving bins and boxes as high as possible. Stand up large furniture like a mattress or couch
You'll also save time come moving day if most of your items have already been moved into storage.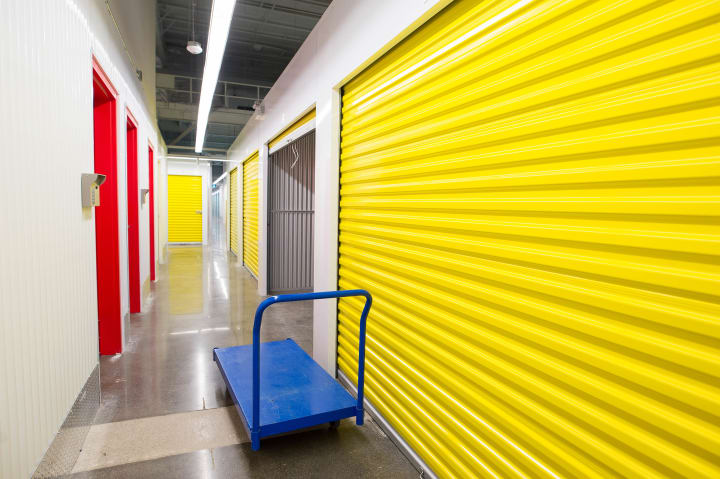 Looking for more moving tips? Check out our other blogs:
---
---
Please visit our Storage FAQ page for more information about Storage Units. Storage Units in Toronto, Halifax, and Over 30 Other Locations Across Canada.
Apple Self Storage has 34 storage unit facilities across Ontario and Atlantic Canada. Our facility managers provide friendly, personalized advice to help you pick the right self storage solution. Our flexible plans offer the perfect solution for personal, student and business needs. At Apple Self Storage you can be sure satisfaction is always 100% guaranteed. For more information click here to contact us or call 1-866-417-1005 to find your storage solution today.
More From Apple Self Storage