6 Tips And Tricks For Decluttering Your Garage Before Summer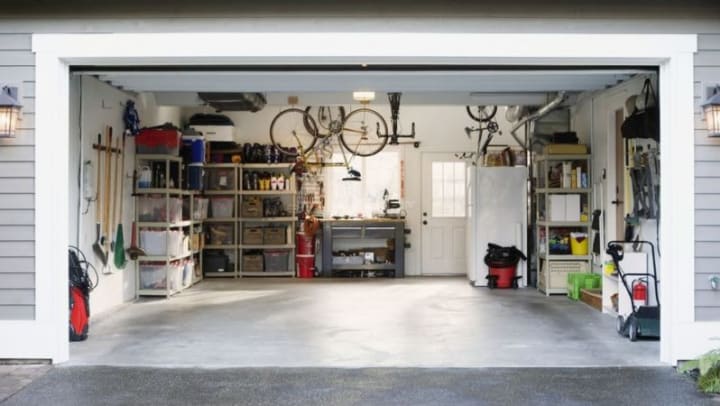 Do you have a garage with no room to park your car? Funny enough, that's the case for a lot of folks. The garage is often where we shove stuff we don't know what to do with … and when it gets full, the car has to sit in the driveway.
If you've turned your garage into a makeshift storage locker, then now's the time to declutter and put your car back where it belongs.
Plus with the weather forecast finally starting to look up, you can get some much needed time outside while getting your garage organized and ready for all your summer activities.
Here's a plan of attack:
1. Pick a day or weekend to declutter
Let's face it, decluttering your garage is a big task. Depending on the size of your garage, you may need a whole day or the entire weekend. Schedule enough time to purge and organize it properly. Spring is a great time to clear out your garage, but be sure to check the weather forecast. If you're dragging stuff out to the driveway, have some tarps ready in case it rains.
2. Ask for help
Don't try and do it all yourself. Getting some helpers will speed up the process and if you've got kids, will keep them busy. Plus your garage probably contains heavy items that you can't move on your own. Or if you're storing things up in the rafters, it's good to have another set of hands.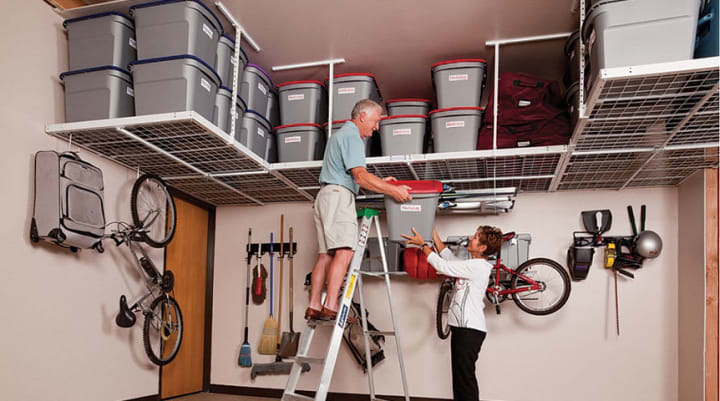 3. Divide your garage into zones
The garage is the keeper of many things. Make it easier to find what you need by creating zones for things that belong together, eg. gardening supplies, yard tools, car care, and sporting goods.
4. Declutter each zone
Dive into each zone and divvy things up into piles of keep, donate, sell, or ditch. Consider having a lawn sale or posting online for popular items people want. Donate as much as you can. Habitat for Humanity welcomes tools, paint, and building supplies. Local garden clubs can always use gardening supplies, pots and planters. When you can, put donation items in your car right away for drop-off.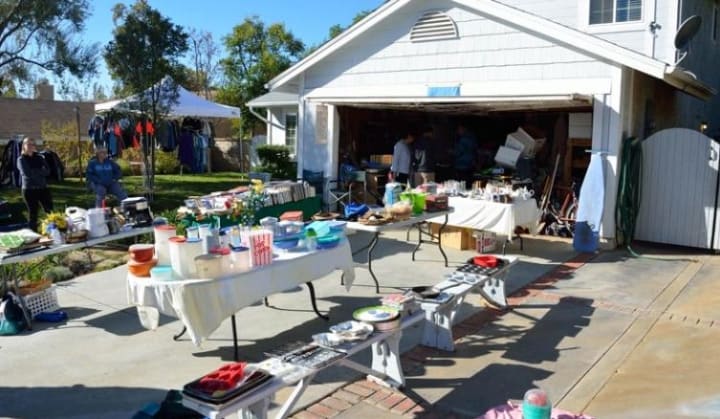 5. Organize your storage space
Keep things grouped together and off the garage floor by installing shelving units or storage cabinets. Hang garden tools and bikes on the wall. Put seasonal or rarely used items up in the rafters or ceiling storage (holidays decorations, tires, sports equipment). Install hooks to keep frequently used items handy (pet leashes, grocery bags, extension cords). If you have a workbench, install a pegboard to hang up loose items and organize your tools.
6. Rent a storage unit
If after all your garage decluttering, there's still not enough room for your car, look into renting a self-storage unit. It's an affordable way to store large seasonal items like snowblowers, lawnmowers, seasonal tires, sports equipment, patio furniture, building supplies, and camping equipment.
More Decluttering Tips
---
Please visit our Storage FAQ page for more information about Storage Units. Storage Units in Toronto, Halifax, and Over 30 Other Locations Across Canada.
Apple Self Storage has 34 storage facilities across Ontario and Atlantic Canada. Our facility managers provide friendly, personalized advice to help you pick the right storage solution. Our flexible plans offer the perfect solution for personal, student and business needs. At Apple Self Storage you can be sure satisfaction is always 100% guaranteed. For more information click here to contact us or call 1-866-417-1005 to find your storage solution today.
More From Apple Self Storage