6 Step Moving Checklist For A Hassle-Free Move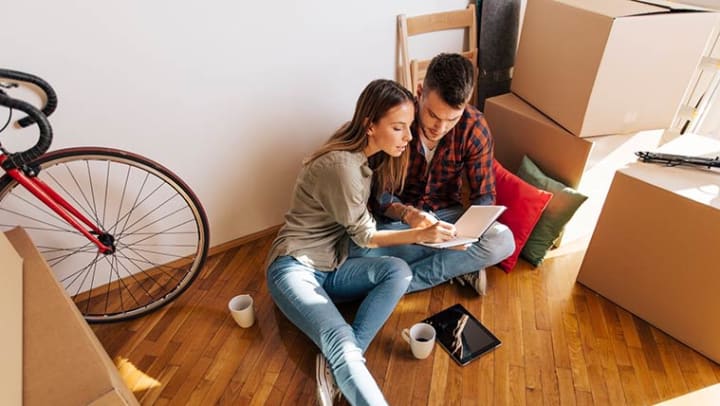 Moving day can be plenty stressful. There are a lot of key items to remember and changing guidelines to follow to ensure a successful move. Being organized and starting to prepare well in advance can make the actual moving day a whole lot easier.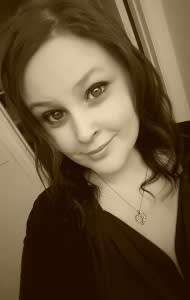 Melissa LeBlanc
Melissa LeBlanc, Site Manager at Apple Self-Storage in Dieppe, has put together a handy moving checklist to help make your move as smooth and hassle-free as possible. Plus, you can always speak to one of our moving experts at Apple Self-Storage who'll be happy to provide moving tips and help you pick out the right packing supplies.
Get your move on with this handy moving checklist:
1. Plan Ahead
Weeks before your actual move date, make a TO DO list of all the things you want to get done.
Sort and purge each room. Go through and decide what you want to keep and what you want to get rid of.
Figure out your moving costs and decide how you're going to pay for them.
Create a moving folder. Use it to keep track of quotes, receipts, legal and financial documents and helpful information.
Book your moving company. If you're going to do the move yourself, reserve a moving truck.
Make sure to book your storage unit a few weeks beforehand as space can fill up fast.
2. Pack Properly
Purchase good quality packing supplies such as boxes, tape, paper and bubble wrap so you don't have to worry about damage or breakage.
Packing supplies are available at most Apple Self-Storage locations across Canada. Here's a list of recommended moving supplies.
As you're packing, continue the decluttering process. Sort items into things to keep, sell, donate or ditch.
Clearly label each box – list what's inside and where it's going. Create a master sheet with more details about each box as an inventory of everything you've packed.
Take apart beds and any large furniture items. Empty heavy items like dressers and drawers.
It's important to separate valuables from your other possessions and personally transport them to your new home.
Keep any cleaning supplies and sanitizers on hand for use when you arrive at your new home.
If possible, finish all your packing 24 hours in advance of the movers arriving to reduce the transfer of any harmful germs.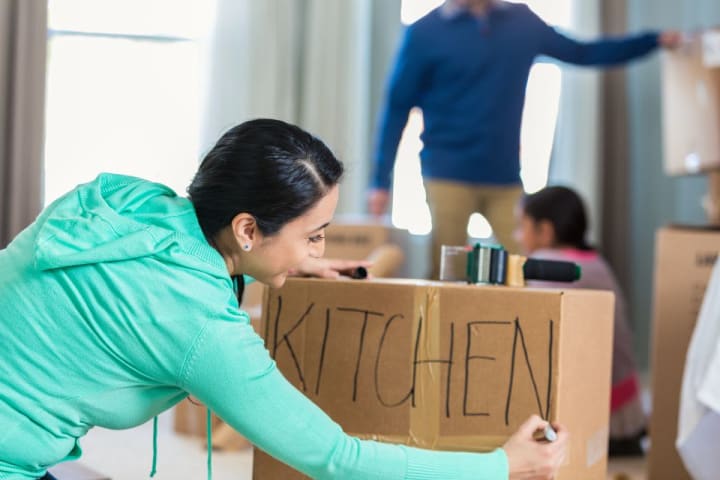 3. Verify Moving Day Details
Make sure the moving truck and any other scheduled items are confirmed.
Confirm if there are any special instructions or policies to follow.
Contact utility companies to disconnect or transfer services to your new home.
4. Prep For The Movers
Secure parking outside your old place and your new place for the moving truck.
Movers load the boxes first so put them in an easily accessible location.
Make space for the movers to get in and out. Lay down carpet or cardboard to avoid scratching the floors.
Strip all beds and cover the mattresses with mattress bags.
Disinfect any surfaces that require it.
Make note of and label any items you do not wish the movers to handle.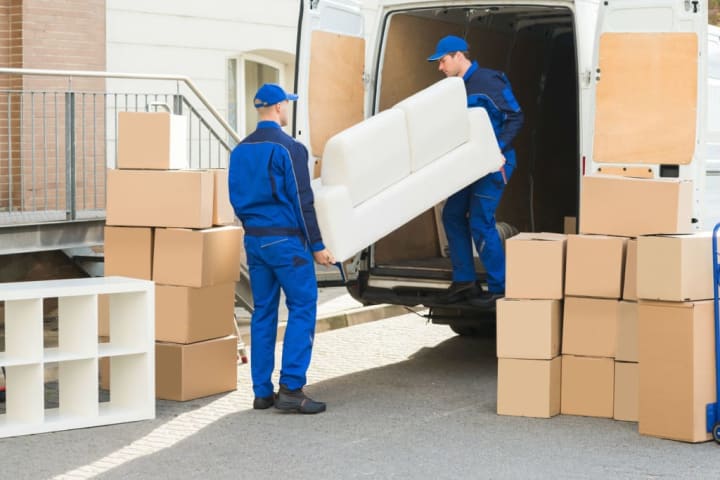 5. Take Inventory
Before the movers leave, sign the bill of lading or inventory list and keep a copy.
Do a final check of all the rooms, cupboards and storage areas to make sure nothing is left behind.  
6. Get A Storage Unit
Use a storage unit to declutter your home and get organized for your move. As you pack up your house, you can move things right into the storage unit.
Any items that don't need to come with you on moving day can be placed in a storage unit for later.
A storage unit is also handy if you're downsizing and no longer have room for certain items, but don't want to get rid of them.
Whether you want short-term or long-term storage, Apple Self Storage can help you select the right size unit and provide the packing supplies you'll need.
More Moving Tips Here:
---
Please visit our Storage FAQ page for more information about Storage Units. Storage Units in Toronto, Halifax, and Over 30 Other Locations Across Canada. Apple Self Storage has 36 storage facilities across Ontario and Atlantic Canada. Our facility managers provide friendly, personalized advice to help you pick the right storage solution. Our flexible plans offer the perfect solution for personal, student and business needs. At Apple Self Storage you can be sure satisfaction is always 100% guaranteed. For more information click here to contact us or call 1-866-417-1005 to find your storage solution today.
More From Apple Self Storage