5 Ways To Make Sure Your Storage Unit is Safe & Secure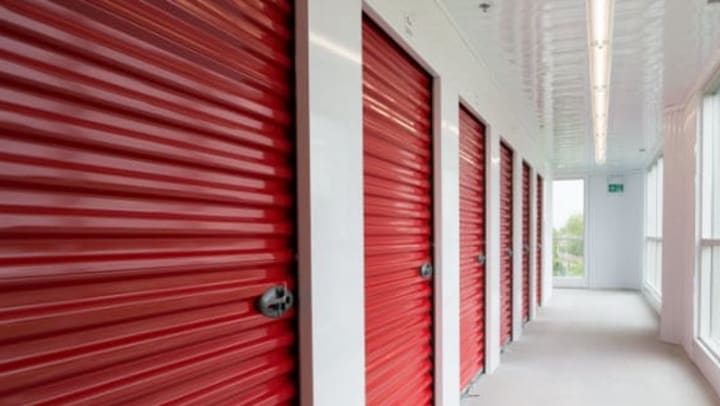 Out of sight, out of mind is one of the benefits of putting your possessions into a self-storage unit. But to really put your mind at ease, you want to be sure that your items are stored safely and securely to minimize any risk of damage or theft. Louise Gaerdes, a Site Manager at Apple Self-Storage, shares some valuable tips on how to determine if a storage-unit facility is safe and suitable, along with the best way to protect the contents of your unit.
Louise's top tips to ensure safety and security in a self-storage unit:
1. Choose A Secure Self-Storage Facility
Take the time to choose a secure and reputable storage facility before renting, says Louise. Go and visit the site, meet the staff and ask about the security features they offer. Most facilities go to a lot of trouble to make sure that their site is as safe and secure as possible, but it's wise to see the place for yourself if you can. Here are things to look for:
A clean and well-maintained facility.
A gated facility with an access code for entry.
24-hour on-site management.
All areas of the property, indoors and outdoors, are well-lit.
Video surveillance cameras on the property.
Individual units should have their own door alarms.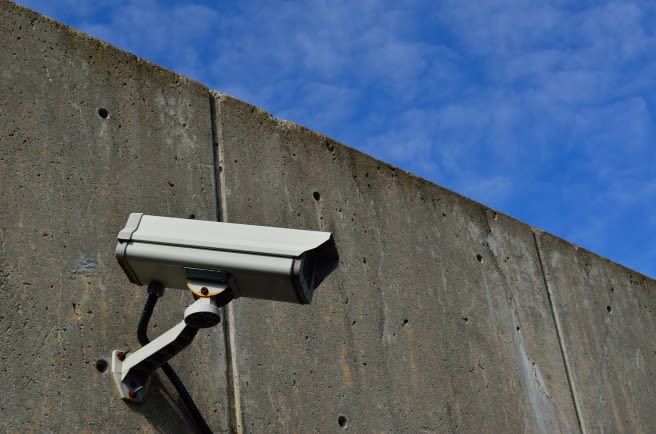 2. Take Your Own Precautions When Organizing Your Storage Unit To Minimize Damage
Put down a skid or pallet to keep your items from sitting directly on the floor.
Always cover your items with cloth covers or wrap them in heavy duty plastic to protect from dust and bugs.
Place valuable items in the back of your unit so they're hidden from would-be thieves.
Select boxes that are all roughly the same size for ease of stacking.
Don't leave a lot of empty space in your boxes – pack them until they're full so they don't collapse when stacked.
Don't stack your boxes too high – if they're up to the ceiling they're hard to access and more likely to fall, resulting in damaged items.
Place shelving units in your storage unit and use them to organize and stack your boxes.
Don't load up too many things on top of pieces of furniture.
Go to your unit regularly and check on your items.
3. Get Self-Storage Insurance Coverage
Security and a good lock can protect your stuff, but things can still happen such as floods, fires, burglaries, and other events that could damage your belongings. That's why we recommend you look into self-storage insurance. Some homeowner's or renter's insurance policies do cover self-storage, but the coverage is often quite restricted in terms of what is covered and how much. At Apple Self Storage, we offer storage insurance from trusted brands and make it easy to pay your storage insurance premiums, since you can include your payments with your monthly rent. Please contact us for more information.
4. Invest In A Good Quality Lock For Your Storage Unit
It's important to invest in a good lock for an added level of security and peace of mind. At Apple Self Storage, we recommend disc-locks as the most secure choice for your storage unit as they can't be cut off. If anyone tries to grind off a disc-lock, it would make a lot of noise which would draw attention to their break-in attempt. For more information on locks, read our blog 3 Tips for Choosing the Best Storage Unit Lock.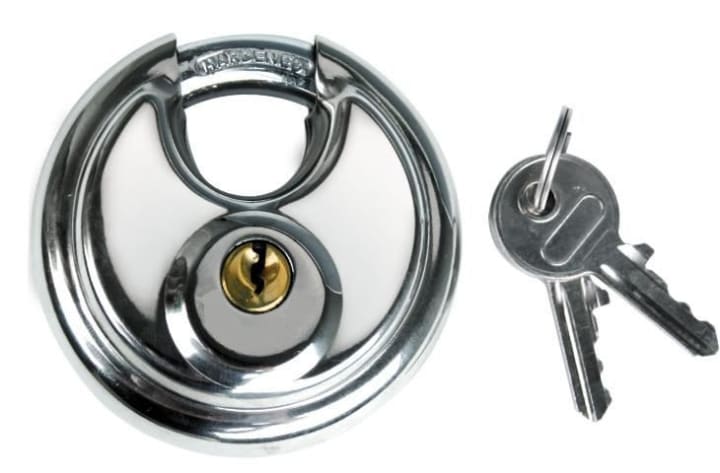 5. Indoor & Outdoor Storage Is Equally Secure
In terms of security says Louise, there's no difference between indoor and outdoor storage at Apple Self-Storage. Both types of units are equally secure, as either way you have limited access to the facility. What you choose is more about personal preference. Some people want to be able to drive up to their units so will choose an outdoor one. Indoor ones have convenient elevators and carts to help you easily transport your stuff in and out. If you have items that are sensitive to extremes of heat and cold, you'll want to consider renting a climate-controlled unit.
Apple Self Storage can help you select the right size storage unit and ensure that you have the security you'll need.
Please visit our Storage FAQ page for more information about Storage Units.
---
Storage Units in Toronto, Halifax, and Over 20 Other Locations Across Canada
Apple Self Storage has 28 storage facilities across Ontario and Atlantic Canada. Our facility managers provide friendly, personalized advice to help you pick the right storage solution. Our flexible plans offer the perfect solution for personal, student and business needs. At Apple Self Storage you can be sure satisfaction is always 100% guaranteed. For more information click here to contact us or call 1-866-417-1005 to find your storage solution today.
More From Apple Self Storage