5 Tips for Storing Your Holiday Décor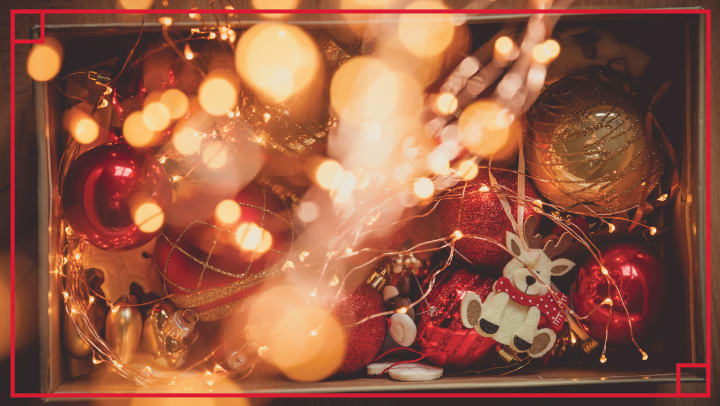 The holidays are sadly over and although some people like to leave their holiday decorations up a bit longer, you may decide it's time to put them away for the season. Taking down decorations typically takes a shorter amount of time than putting them up but taking a few additional minutes to make sure items are cleaned and organized can keep them beautiful for longer.
Here are 5 tips for storing your holiday décor to keep them long-lasting: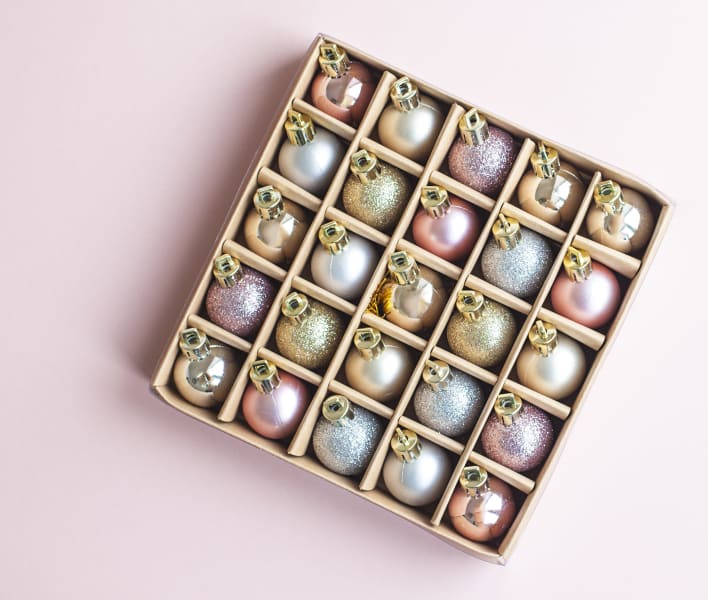 1. Take A Moment to Inspect Decorations
A quick inspection of your ornaments as you put them away will allow you to get rid of anything that is no longer as it should be. Perhaps the wiring for a lighted piece has snapped, an ornament has chipped, or a garland has lost its lustre. If you find anything damaged, you can instantly get rid of it to save space and have better organization while you pack up. Another benefit is you can start shopping early to replace the items you tossed and maybe even take advantage of some of the post-holiday sales. Thoroughly check any outdoor decorations for pests before packing them away. Give all decorations a wipe down before packing away to remove any dust.
2. Use Designated Storage Based on The Type of Items
Have you ever had a year where you are tight on time and are trying to put up your holiday decorations in stages? You want to only decorate the tree, but you have to go through layers of other decorations in the same bin to find them. If you organize decorations into storage bins based on room or category, you'll be able to easily access exactly what you need. Saving time on digging through bins.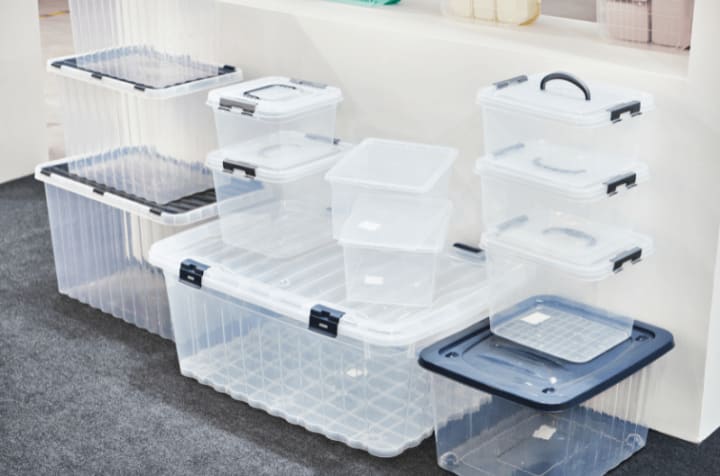 3. Use Appropriately Sized Containers
It may be tempting to use any size container you find to put decorations away, but containers that are too small can cause damage and wear to your decorations. If you have a garland and continue jamming it into a container that is too small for it, it will start to get matted and reshaped. When you take it back out it will no longer look the same and will take a while to get back to its original look, if it even will. Plus, repetitive compression will make it more likely to get damaged. The same applies to ornaments, trying to put too many ornaments in one container can force them into one another and cause breakage. Some decorations are more fragile than others, so it is possible to put more hardy decorations in a smaller container but pay attention to items that are fragile. The best plan is to just avoid containers that are too small altogether.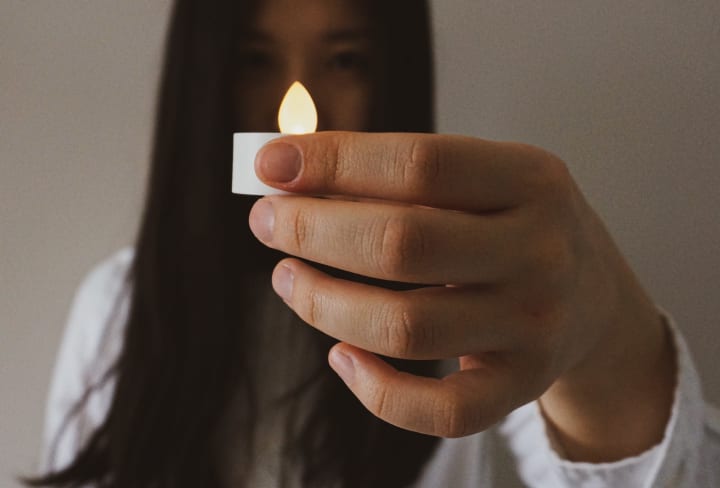 4. Remove Any Batteries
We all forget to take out the batteries in items at some point and when we finally use the item again, we come to realize that the batteries have expired and leaked, sometimes even resulting in damage to the item. As you put items away, take out any batteries and check the expiration date. If they have expired, make sure to toss them out appropriately. Usually, a local office supplies store will have a battery collection bin, or your local garbage disposal depot will have a collection site for hazardous waste.
5. Avoid Pests with Proper Storage
a) Use plastic containers instead of cardboard
Cardboard is less expensive and easily accessible however it is a lot easier for pests to get into. Where you can, invest in plastic containers to keep not only pests out but any potential water. If you do not have plastic containers, wrap any cardboard boxes in a plastic bag and secure tightly.
b) Store any scented items separately
Scented items can attract unwanted visitors, so store them in their own container.
c) Make sure there are no food items or crumbs among decorations
Avoid keeping any food-based decorations for the following year and check that there aren't any accidental crumbs among your decorations. Not only will these items being to decompose and leave odours, but they tend to attract unwanted pests.
d) Use cinnamon sticks or moth balls
Cinnamon sticks and moth balls keep pests away from your decorations.
Storing your holiday decorations right can increase their longevity and keep them looking fresh each year. Plus a few extra minutes of organization and planning can save you a few minutes the next time you get your decorations out. Sometimes holiday decorations can take up a great deal of space, so if you need some extra seasonal storage space a storage unit is the perfect spot to store your holiday decorations.
Check out our other seasonal storage blogs:
---
Please visit our Storage FAQ page for more information about Storage Units. Storage Units in Toronto, Halifax, and Over 40 Other Locations Across Canada. Apple Self Storage has 40+ storage unit facilities across Ontario, Manitoba and Atlantic Canada. Our facility managers provide friendly, personalized advice to help you pick the right self storage solution. Our flexible plans offer the perfect solution for personal, student and business needs. At Apple Self Storage you can be sure satisfaction is always 100% guaranteed. For more information click here to contact us or call 1-866-417-1005 to find your storage solution today.
More From Apple Self Storage