4 Reasons to Use Storage Units When Selling on Kijiji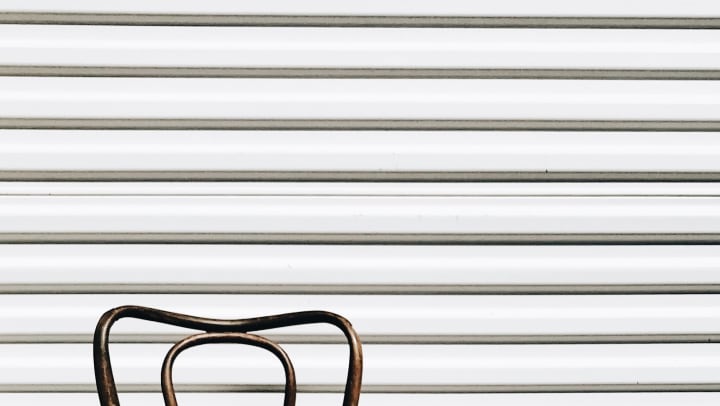 If you've got stuff that you want to sell locally, online classified sites such as Kijiji, Craigslist, and others can be easy ways to make some cash. But what if you don't want people coming to your home? Rent a storage unit instead. It's a simple solution that's easy, convenient and safe.
Here are 4 ways a storage unit can help you sell better online:
1. Sell safely with a storage unit
Sellers are normally advised to only meet up with potential buyers in very public places. When you rent a storage unit, you've got the perfect meeting place away from your home to meet, negotiate, and make a deal with interested buyers.Most storage properties provide 24-hour security and surveillance. Plus, if you meet during regular business hours there will also be office staff onsite. For example, at most of our Apple Self-Storage locations our regular office hours are from 9am – 6pm Monday to Friday, 9am – 5pm on Saturday, and 10am – 2pm on Sunday.To see the hours of operation and access hours for an Apple Self-Storage site near you in Ontario, New Brunswick, and Nova Scotia, check our locations.
2. Sell bigger items from storage units
Have large items or a lot of stuff to get rid of? Free up space in your home or office by moving unwanted items into storage and selling them from your unit. Big stuff that sells well online:
Cars & motorcycles (Yes, you can store vehicles in an Apple self-storage unit.)
Home furniture and appliances
Office furniture and electronics
Kids play sets, toys and furniture
Snow-blowers, lawn mowers and patio furniture
Sports gear – hockey equipment, skis, snowboards, golf clubs
Seasonal recreational items – snowmobiles and watercraft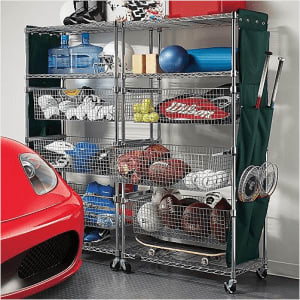 3. Sell at your own pace by storing items
If you're downsizing for a move or coping with the death of a loved one, there's no need to be rushed. You can move items into storage right away, sort through it at your own convenience, and sell what you want to get rid of at your own pace. You can rent all types of units, from a 5' x 5' unit about the size of a walk-in closet right up to an extra large 10' x 20' unit that could store a whole house's worth of stuff.
4. Sell commercially through a storage unit
Running a commercial business? Instead of operating out of your basement or garage, use a storage unit as a convenient warehouse for your inventory. This is where you can store your commercial products for sale. If you're a local distributor for product imports, you can store and sell items right from your unit. An added benefit is that you can ship any purchases right to your unit. At Apple Self Storage, we can accept delivery of your shipments and put them safely in your unit for you. _____________________________________________________________________________________
Storage Units in Toronto, Halifax, and Over 20 Other Locations Across Canada
Apple Self Storage has 26 storage facilities across Ontario and Atlantic Canada. Our facility managers provide friendly, personalized advice to help you pick the right storage solution. Our flexible plans offer the perfect solution for personal, student and business needs. At Apple Self Storage you can be sure satisfaction is always 100% guaranteed. For more information click here to contact us or call 1-866-417-1005 to find your storage solution today.
More From Apple Self Storage