Now Open: Two New Storage Facilities in Mississauga

Apple Self Storage Opens Two New Storage Facilities in Mississauga
We would like to welcome you to our newest locations in Erindale and Meadowvale, Mississauga! The Erindale location can be found at 1000 Central Parkway West and the Meadowvale location is at 7045 Millcreek Drive. We are now open to serve residents and commercial clients of the area, visit us now to rent a storage unit in Erindale and Meadowvale.
David Allan Business Development Manager for Apple Self Storage says, "Apple Self Storage has been in the Mississauga market for 3 years now and it's a great place to be. Mississauga is such a dynamic and beautiful global city with vibrant communities. We're happy and eager to be a part of these communities and to support the creativity and innovation pushing the city forward with increasing investment in these communities."
To book your storage units through our office call or email your preferred location:
Erindale (905) 281-8484  Email: centralparkway@applestorage.com
Meadowvale (905) 285-0800 Email: millcreek@applestorage.com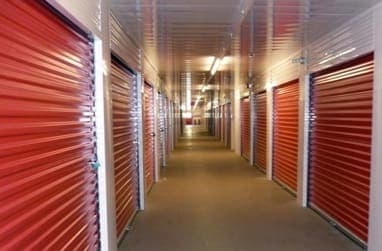 What Do Our Mississauga Storage Facilities Offer?
Storage Unit Sizes
The Meadowvale location has 1,200 units available to rent in the 120,000 sq. ft. facility and our Erindale location has 80,000 sq. ft. of storage.
Mississauga Storage Unit Features
Storage units are located indoors, which means they are all heated.
Video security monitoring.
Covered street level and truck level loading bays.
Computer controlled building access.
Commercial delivery acceptance.
Commercial packages that will allow for mailbox rentals.
Complimentary use of on-site dollies and pallet truck.
Convenient access hours from 5:00am-11:00pm 7 days a week.
One-stop shop for all your packing supplies.
---
For more information about Storage Units, please visit our Storage FAQ page. Storage Units in Toronto, Halifax, and Over 25 Other Locations Across Canada
Apple Self Storage has 26 storage facilities across Ontario and Atlantic Canada. Our facility managers provide friendly, personalized advice to help you pick the right storage solution. Our flexible plans offer the perfect solution for personal, student and business needs. At Apple Self Storage you can be sure satisfaction is always 100% guaranteed. For more information click here to contact us or call 1-866-417-1005 to find your storage solution today.
More From Apple Self Storage